17 Nov

Fat Burning Workout Routine for Women

This fat burning workout routine for women is one of my favorites because it makes me feel like I'm getting results quickly.

This workout does truly help get results faster because each exercise is really 2 exercises in one.  By combining upper and lower body moves into one exercise, you're using more muscles, which means you're burning more fat.

By combining upper and lower body moves into one exercise, you'll be using more muscles and burning more fat, in less time.

Most high-intensity exercises that claim to burn the most fat are high impact and require you to jump around.

But my fat burning exercise combinations are low/no impact and won't affect your joints.

I like to do this workout when I want to get in a quick workout and actually feel like I did something good for myself… but without jumping around like a wild kangaroo.

Click the pic to follow me on Instagram and get more health tips throughout the week
How to Do this Fat Burning Workout Routine for Women
Do each of the following exercises 15 times to complete one set, or round.
Do 4 full rounds, of all of the exercises, to complete your workout.
Knowing my workouts helps you makes me feel warm and fuzzy inside.
When you're done rocking this workout, please leave me a comment to let me know if you felt the burn.
Ready to burn your fat?  Let's do this!
Fat Burning Workout for Women
DONKEY KICK + SIDE EXTENSION
BRIDGE + PULLDOWN
LUNGE + PULL PANTS UP
PLIE SQUAT + OVERHEAD PRESS
SINGLE LEG ROW
SQUAT + UPRIGHT ROW
Which fat burning exercise was your favorite?  Let me know in the comments.
If there's a workout you'd like me to make for you, leave me a comment and I'll make one for you. : )
xo

Save this workout to Pinterest, so you'll have it forever.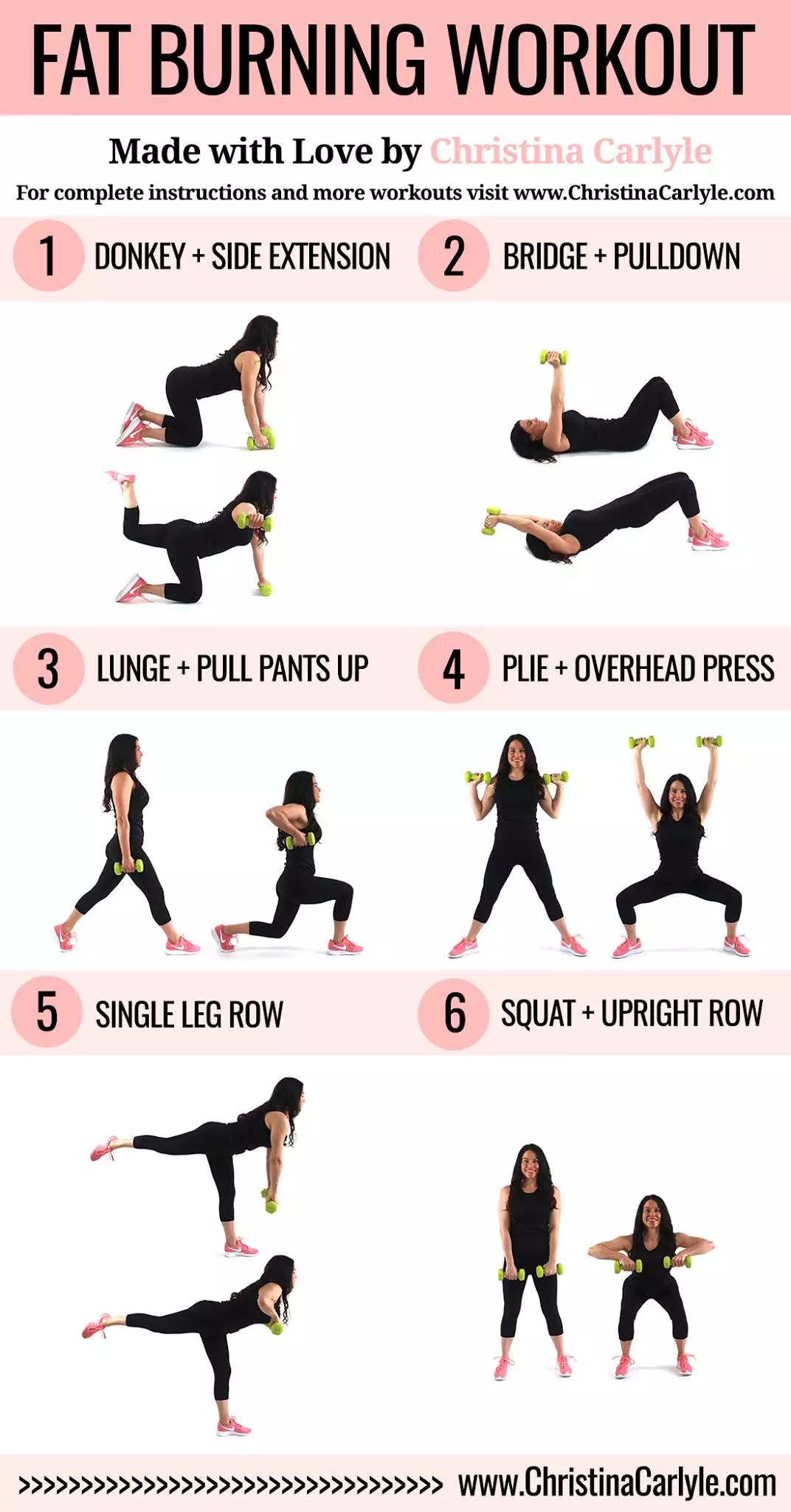 To burn the fat possible, follow a meal plan and complete full body training program.  If you need help I've got you covered.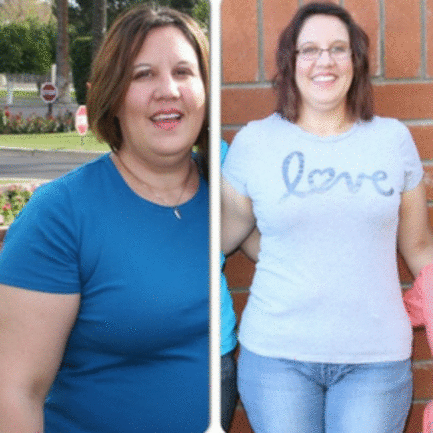 Results using my Total Transformation Program
SaveSave