STRUGGLING TO LOSE WEIGHT & FEEL YOUR BEST?
DON'T WORRY!  I'LL SHOW YOU HOW TO SLIM DOWN, TONE UP, & FEEL FANTASTIC FAST WITH THE MOST DELICIOUS FOOD & LEAST EXERCISE POSSIBLE
WATCH THIS VIDEO TO GET STARTED
First, watch this video & Set a Goal that feels good in your soul (HINT: if your goal doesn't feel good, it's a lot harder to stay motivated) 

Next, Take my Metabolic Assessment to see how fast your metabolism is & if it's functioning properly

Get your Results – I'll explain what's going on and how to reverse & prevent problems



Get a Proven Plan Plan that'll get you to lose weight & feel great 3 times faster
THE NEXT STEP
START YOUR METABOLIC ANALYSIS
BROUGHT TO YOU BY CHRISTINA CARLYLE
Formerly 40 pounds overweight and chronically sick & sad – turned happy, healthy and fit. Certified:
  ♥  Holistic Nutritionist, Sports Nutrition Specialist
  ♥  Personal Trainer
  ♥  Health Coach
  ♥  Behavior Modification Specialist
I show women how to lose weight, feel great, and stay that way – naturally – with the most delicious food & least exercise possible.
Ready to stop struggling & start getting incredible results, quickly and easily?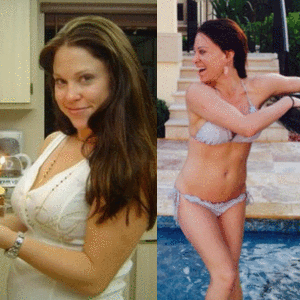 You're not at least 18 years old
You don't want to lose weight or have a tough time gaining weight
You can eat whatever you want and don't gain weight

You love intense, long, hard workouts that have you lifting heavy & jumping around 
This training is NOT for you… but we can still be friends. : )
THIS TRAINING IS
RIGHT

FOR YOU IF:
You're 18+ years old

You want to lose weight, get healthy & feel great

You love food & have a tough time sticking to diets

You're willing to workout but won't do anything crazy hard, long, or demanding
If so, this is for you!