Last Updated on December 18, 2020
I get asked what supplements, protein powders, home gym equipment, and clothes I recommend most, all the time. I've addressed them all.
But this time of year everyone seems to want to know what healthy gifts I recommend.
That's why I put together this one-stop-shop of products I use, love, and recommend most.
Consider it the ultimate Healthy Holiday Gift-Giving Guide.  Now I know the holidays are all about giving to others…
But I encourage you to consider gifting a few of these products and gadgets to yourself, too.
Everything I suggest makes it easier to live a healthy lifestyle & get results, too. (I explain how… keep reading.)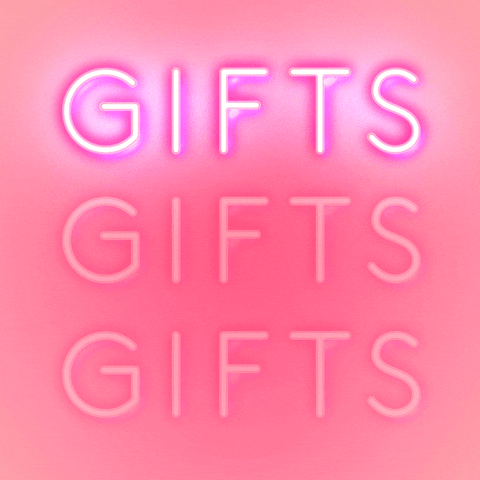 GIFT GIVING DISCLOSURE
These are the exact same products I use and love and would recommend to my besties and family.
I only share products online after my off-line clients experience success with these products, too.  They are incredible, affordable, highly-reviewed, and work.
The products below contain affiliate links.  I will make a small commission if you buy these products through these links. BUT I double – then donate it all to the Make a Wish Foundation.
That way, if you buy a product that helps you, you will be helping someone else, too.  : )
ULTIMATE GIRLFRIEND'S HEALTHY HOLIDAY GIFT-GIVING GUIDE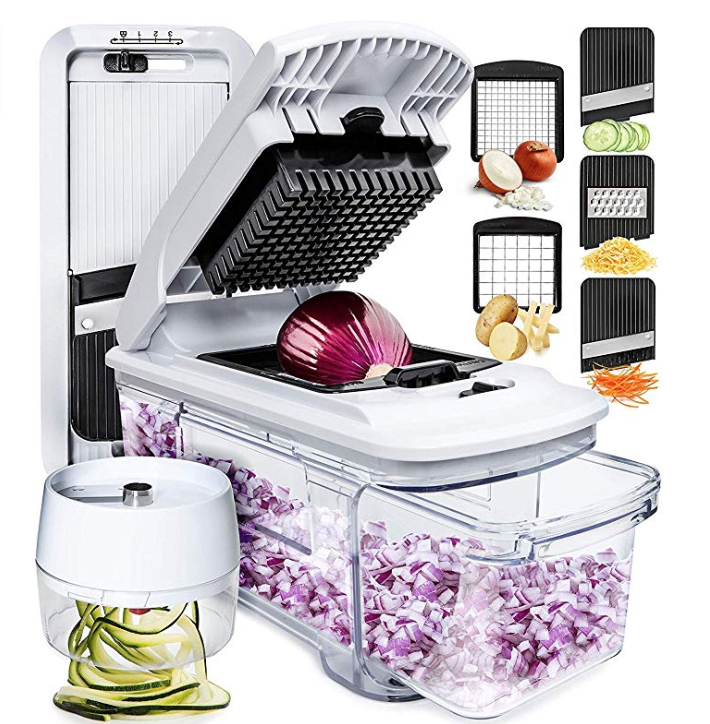 This glorious device makes meal prep and cleaning go SO MUCH FASTER!  My first thought when using this chopper was heck yes!
Grocery stores use devices like this to pre-prep veggies and they're expensive.  You can batch prep your own veggies quickly and save tons of money.
It also comes with a zucchini noodle maker.  I love using this to chop up strawberries, shrimp, onions, tomatoes, cucumbers, peppers, and potatoes.  Cut produce into slices and then you close it and everything comes out equally sized in a collection container.

This test is easy to use and provides a lot of insight about ancestry, body and personality traits.  I like it because it lets you know what makes you, you.
How cool is it to discover what makes you unique with reports like hair photobleaching and freckles?  You can see what your DNA might have to say about your taste and smell preferences and how DNA can affect your ability to match a musical pitch or whether you hate the sound of chewing.
Use the info to tailor your lifestyle to suit your genes.  It's less expensive than other genetic tests and gives more insight about your results, too.  It's an interesting, eye-opening, original, and fun gift to give (and get).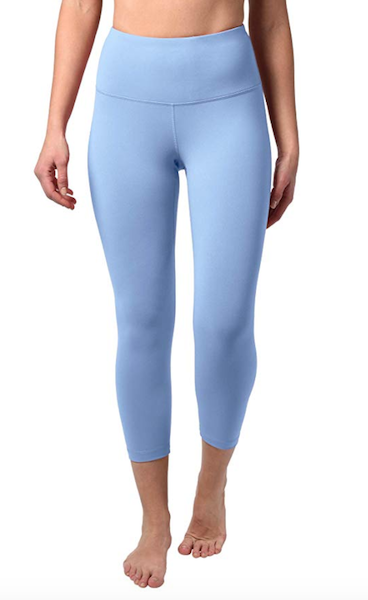 I love these yoga pants, SO MUCH.  Here's why:
They suck everything in like body contouring, shapewear.
They have tons of cute colors.
They don't fade
They aren't see-through
They last forever.
I actually like these better than Lululemon and you can buy 4 of these for the same price as 1 pair of Lulu's, too.
They're a great addition to your yoga pant collection and may just become your favorite brand, too.  I ask for them every year for my bday and holidays.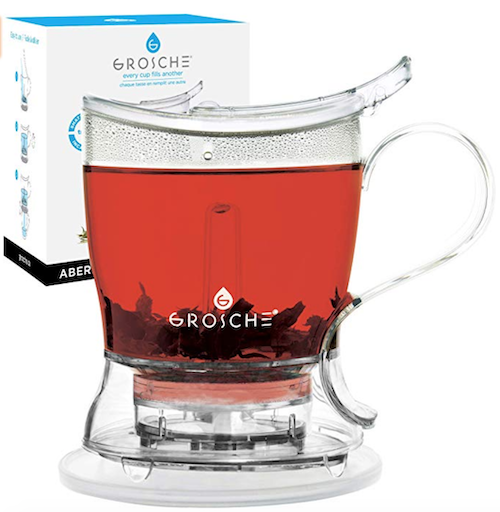 BOTTOM DISPENSING TEAPOT
This bottom dispensing teapot is a must-have gift for the tea lover in your life!  Simply fill the tank with tea bags or loose leaf tea.  Pour in the hot water and let it steep.
Then place over your coffee cup and the tea funnels into your mug, one cup at a time.  This is the perfect addition if you already have a water kettle.  It's made from shatter-free, BPA-free plastic and will last forever!  I'm obsessed with mine and use it all the time.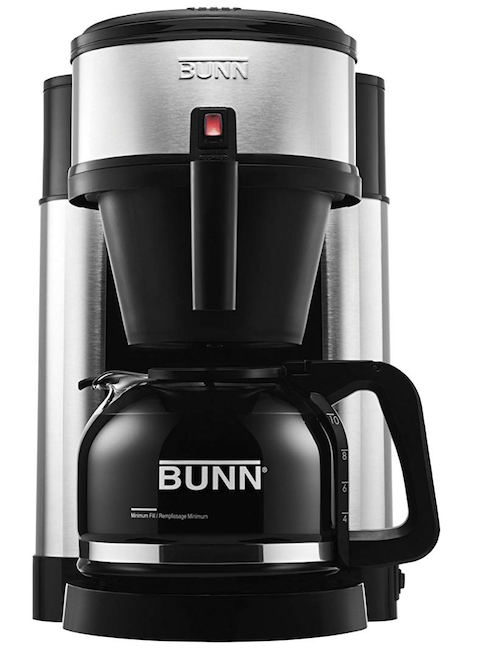 I am obsessed with this Coffee Pot brand.  They use a reservoir water displacement system – so every time you pour in cold water, hot water pours out instantly.  You can brew coffee faster than a Keurig and with a Bunn Coffee Pot you won't have hot water pouring through the plastic.  Plastic can leech out into the hot water and into you.

Nonstick cookware is toxic.  Have you seen The Devil we Know, yet?  If not, check it out on Netflix and you'll know why I'm recommending this must-have cast iron cookware set.  Why I love cast iron:
Cooking with cast iron can help add minerals to your food
It's affordable
It lasts forever
Can use it on a stovetop and in the oven
Doesn't have toxic, cancer-causing Teflon
I would recommend seasoning your cast iron pans first before use (even though they come pre-seasoned.)  Make sure you tell the recipient if you're giving these as a gift.  By the way… these make great gifts for guys!

PRO GLASS FOOD STORAGE SET
I love glass Tupperware.  It's non-toxic than plastic, won't stain, and lasts forever.  Unlike traditional plastic Tupperware, this glass set can be used safely in the microwave.  When heated hormone-disrupting chemicals in plastic can leech into your food, and then into you.  That's why it's best to use glass, instead.  I recommend this most for anyone that cares about their thyroid, reproductive, adrenals, and hormones.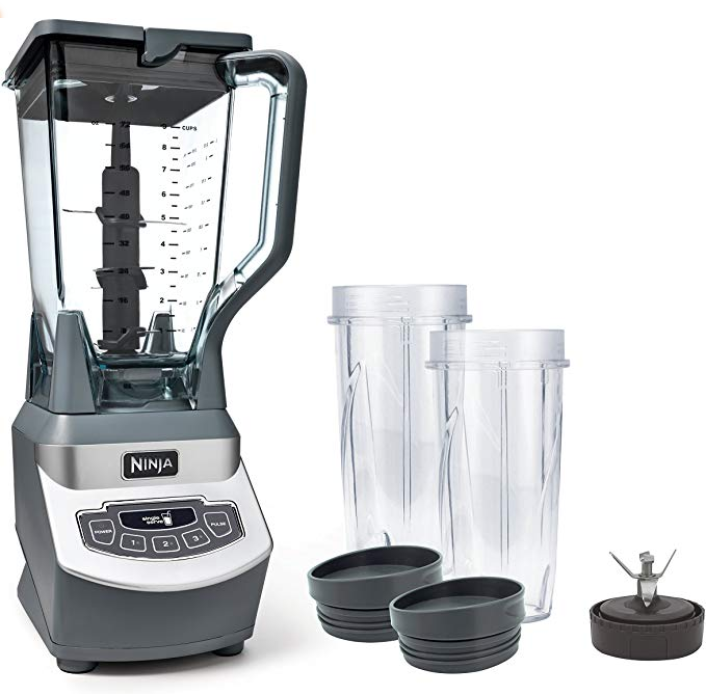 I got this Ninja Blender as a gift and loved it so much I now give it as a gift.  It's powerful and comes with 2 smoothie blenders + a traditional blender attachment.  I use mine to make smoothies, juice, soups, nice cream, and chocolate avocado pudding.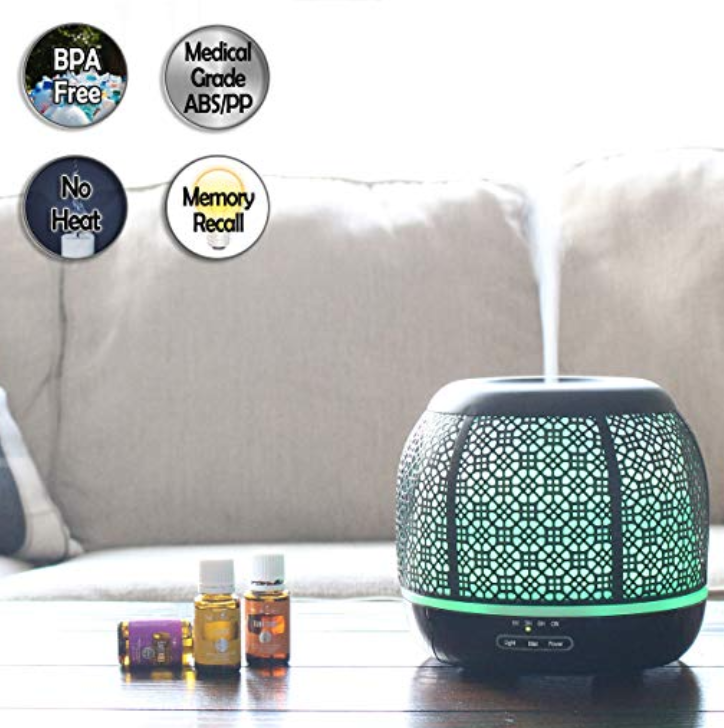 A SEXY DIFFUSER
This diffuser is pretty, highly-reviewed, and has various light settings.  It can alleviate stress, uplift the atmosphere and restore essential moisture to help reduce chapped dry skin in winter months.  Plus, you can relax knowing it's made of medical-grade materials – for safe, chemical-free diffusing.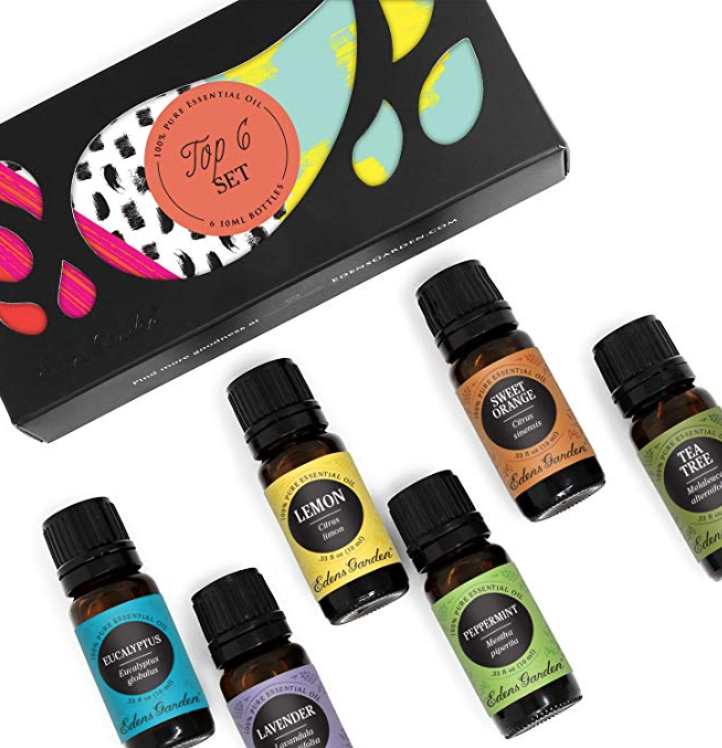 PROVEN ESSENTIAL OILS
This essential oil set is high-quality and affordable.  You'll get 6 brings popular oils for diffuser and therapeutic use, including Eucalyptus, Lavender (Bulgarian), Lemon, Peppermint, Sweet Orange and Tea Tree.  Each essential oil offers something special, so cycle through them to experience a variety of benefits.  This essential oil collection makes a fantastic gift or starter kit for anyone interested in the health and aromatic benefits essential oils provide.
Those are all of my go-to gift-giving suggestions for you!
I also have tons of other suggestions for healthy protein powders, supplements, fitness equipment, clothes/sneakers, all organized for you on my Amazon store here.
Again, all December commissions made through my links will be doubled and donated to the Make a Wish Foundation.
Thanks in advance for giving back.
Did this post turn you on to something new?  What gift idea do you want most?
Please let me know what's on your mind in the comments below.
Happy Holidays!
With love
Your Coach and Biggest Cheerleader
xo

P.S. These products will work a lot faster when you're following a healthy metabolism maximizing meal plan.  One of the fastest ways to transform your health and lose weight is to nourish your body with essential nutrients.  If you need help cleaning up your diet and losing fat quickly, my programs will help you.
Special Holiday Bundle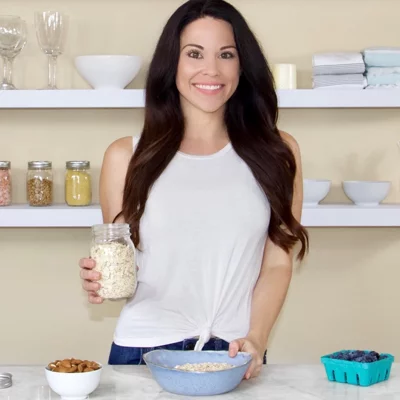 Christina is a certified Holistic Nutritionist, Personal Trainer, & Holistic Fitness & Health Coach. After healing multiple personal health issues, getting off 7 meds, & losing 40 pounds, Christina teaches others how to get Happy, Healthy, & Fit quickly with the most delicious food and least intense workouts.