Last Updated on June 21, 2022
Woo! It's that time again…
Time for this week's Thursday 3. Let's do this!
​

1) Moving

My legs with these bodyweight leg exercises. I haven't been able to hit the gym as much as I want lately. I've been needing to train legs but want to maximize calorie burn, too. And since the legs have the largest muscles in the body training them means the most calories burned. Woo!
But, confession… I don't like leg day at the gym! The equipment isn't the best for shorties like me. (I'm 5'1″)
Using a machine with improper position is pointless since posture + resistance ='s results and I can't adjust the machines down to my size.
I used to think machines & heavy weights were necessary to train legs but that was before I was a trainer. Nope, you don't need tons of weight or fancy machines to get killer results!
I was reminded of this because I recently rekindled my relationship with bodyweight leg exercises training at home.
I haven't really done these exercises since lockdown and I forgot how good they are. Ever do a workout and felt sore the next day – like you trained muscles you didn't even know you had?? That's what this does!
If you want a quick, calorie burning home workout – this leg workout is for you. Don't forget to stretch after because you WILL feel it the next day.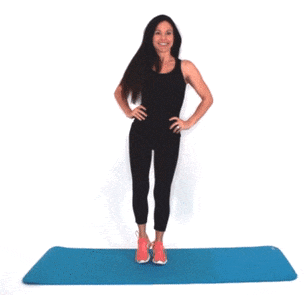 2) Loving

​This chicken salad. This simple salad recipe is SO good and so filling. It's packed with protein & fiber that'll keep you feeling energized and full for hours.2) Loving
I needed to use up the last of the mayo I made (from the mayo recipe I shared a few weeks ago)…
So I made a big vat of this for my Memorial Day BBQ and it was a huge hit. If you're looking for a fresh new dinner or snack idea – try this. You won't regret it.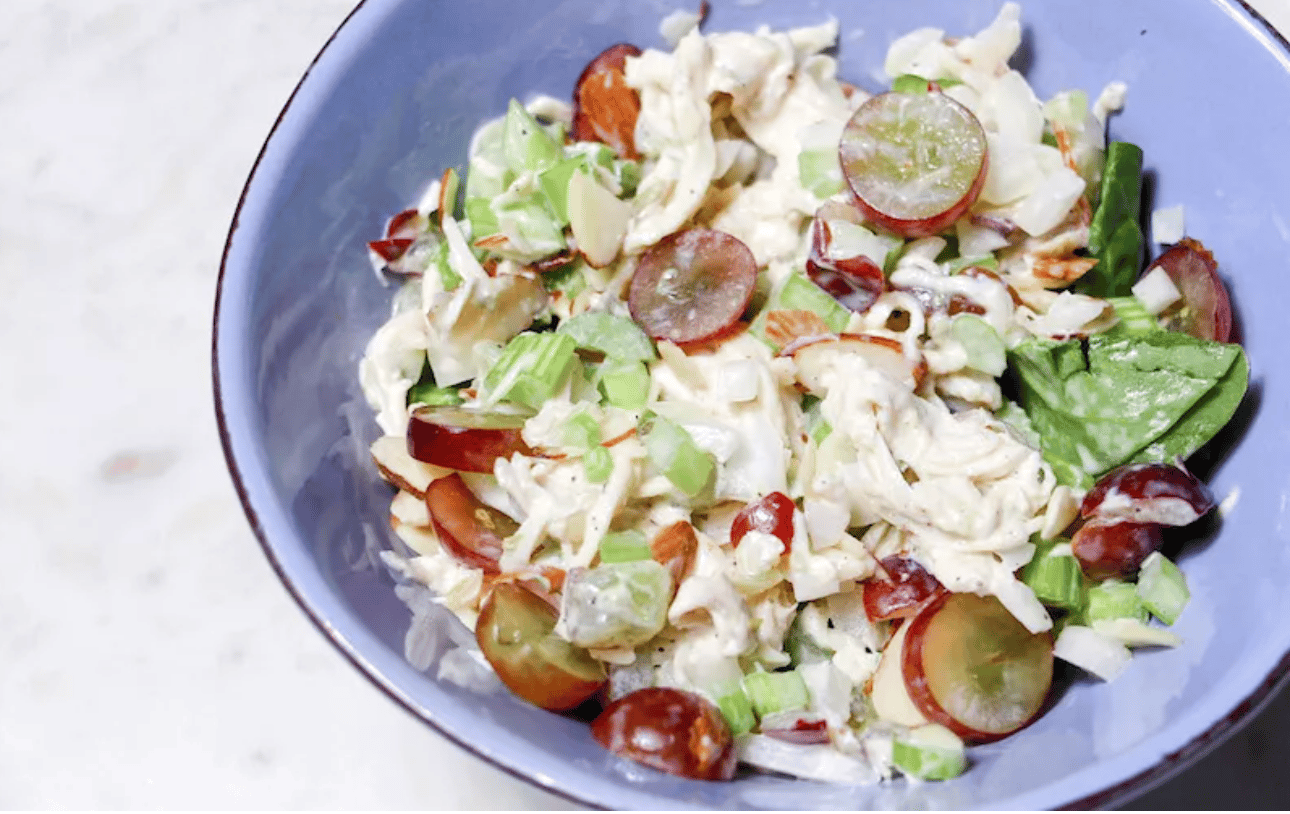 3) Stopping

​Cravings for sugar and carbs. Cravings are coming up a lot lately in my coaching sessions. If you crave sweets & snacks this training has 5 tips that'll stop your cravings in seconds. Seriously.
But if you struggle with cravings and want to lose weight, check out my Reset Cleanse – it cancels out cravings and will make you lose up to 10 pounds in 7 days.
​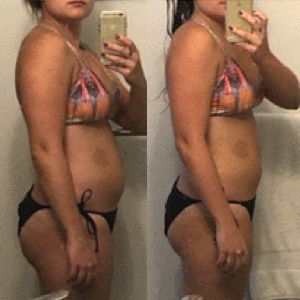 typical Reset results after 7 days
If you want to slim down, boost energy, and feel & look fantastic ASAP my Reset Cleanse is a must!
It's also great to break through plateaus and kickstart results, too. See me explain how it works here.
​
I'll see you on the other side.
​
Your Coach & Biggest Cheerleader,

​P.S. If you already have the Reset Cleanse now is a good time to do it – I recommend resetting yourself a minimum of 2 times a year.
P.P.S. Did you miss last week's email?
See the Thursday 3 archives here.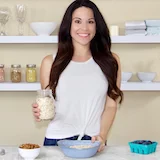 Christina is a certified Holistic Nutritionist, Personal Trainer, and Fitness & Health Coach. After healing multiple health issues, getting off 7 meds, & losing 40 pounds – and keeping it off for 10+ years, Christina teaches others how to get Happy, Healthy, & Fit quickly without any bullshit.  She'll show you how to slim down, tone up, and feel fantastic naturally with the most delicious food and least intense workouts possible.