Last Updated on August 25, 2022
YAY! It's Thursday. And you know what that means. It's time for the Thursday 3.
This week brings you a short & sweet arm workout, my new detox & workout routine, and a question.
1) Adding
​This workout onto my cardio sessions. I've been doing a lot of cardio lately… more on that in a sec – and adding on quick weight training workouts post session to target & tone the major muscle groups.
I'm LOVING this 10 min. arm routine. 💪
It's been so helpful and makes my arms burn after cardio. Burn = working
It's a great workout to squeeze in beneficial movement & stress relief – it's especially helpful on days you can't make it to the gym or you're when you're super busy or lazy.
I've been recommending it to all the frazzled parents adjusting to their back-to-school schedules. They're loving it and you will, too.
You absolutely can feel the burn & get noticeable results with targeted 10 minute workouts. Try this workout and you'll be a believer.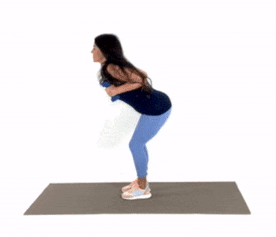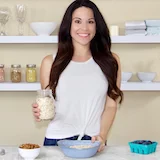 Christina is a certified Holistic Nutritionist, Personal Trainer, and Fitness & Health Coach. After healing multiple health issues, getting off 7 meds, & losing 40 pounds – and keeping it off for 10+ years, Christina teaches others how to get Happy, Healthy, & Fit quickly without any bullshit.  She'll show you how to slim down, tone up, and feel fantastic naturally with the most delicious food and least intense workouts possible.