Last Updated on August 25, 2022
Woo! It's that time again…
Time for the Thursday 3.
This week's T3 brings you a KILLER low body workout, a lick-the-plate-because-it's-that-good recipe, and a mood & motivation boosting to-do that's good for the soul.
Let's get it!
​
1) FEELING
The burn from this superset workout! SHEESH! This one's killer. 🥵
I demo'd one round of this workout for a client and I'm feeling the burn two days later… and I didn't use weights.
If you want lean legs, slim, toned thighs, and a boosted butt…
​This superset leg workout is for you.
It uses the superset training strategy…
Which helps maximize results and benefits most in the least amount of time.
If you want rapid results,
If you feel bored in your current routine,
If you feel like you need a challenge,
or if you want to shake up your normal workout routine, try this!
You will absolutely feel the difference using the superset training strategy and potent workout here.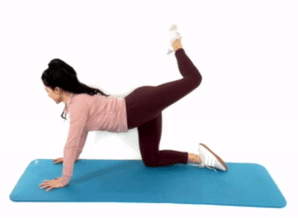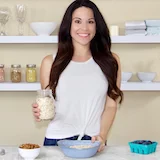 Christina is a certified Holistic Nutritionist, Personal Trainer, and Fitness & Health Coach. After healing multiple health issues, getting off 7 meds, & losing 40 pounds – and keeping it off for 10+ years, Christina teaches others how to get Happy, Healthy, & Fit quickly without any bullshit.  She'll show you how to slim down, tone up, and feel fantastic naturally with the most delicious food and least intense workouts possible.