Last Updated on June 8, 2022
YESSSS! It's Thursday and you know what that means!
It's time for the Thursday 3. Let's get into it!
​
1) Flexing
My biceps after doing this bicep workout. I always alwayyyyssss say how much I love training my arms over anything else. Arm workouts get results faster compared to other body parts.
The moves in this workout can easily be done at home – or the gym without having to wait for equipment. They don't make you feel huffy, puffy, & sweaty but still get killer results. You can do the entire routine sitting down, too.
Try the exercises in this bicep workout and you'll be a believer!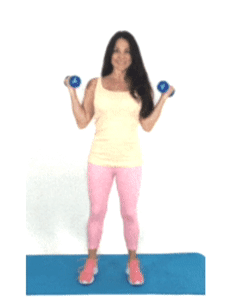 2) Scarfing
This bean salad. I've been super busy lately and QUICK & EASY recipes that keep me full have been necessary. This bean salad recipe is my go to for when I'm busy & don't feel like cooking.
It's significantly healthier and faster than garbage from a drive thru and it's cheaper, too! If you need an easy, affordable, quick healthy side dish this is for you!
3) Melting (in the best way)
​After using this massager. I had THE BEST masseuse, Sophie. She was a trigger point expert and had magic hands. She was an integral & mandatory part of my self care practice. But I found that I'd tense right back up days following my sessions with her and multiple appts a week just isn't realistic.
Then she took maternity leave at 7 months right before Thanksgiving/Christmas 2021. She suggested an at home massager and after much research this is the one I got.
It reminds me of the kneading massager setting in pedicure chairs. I hate the knocking/vibrating setting, but don't worry about that if you hate it, too.
​This exclusively kneads tight spots and breaks up adhesions & knots so well. I use it when I'm sitting at my desk during the day & every night before. It's great because you can move it from your neck, upper back, lower back, and legs.
​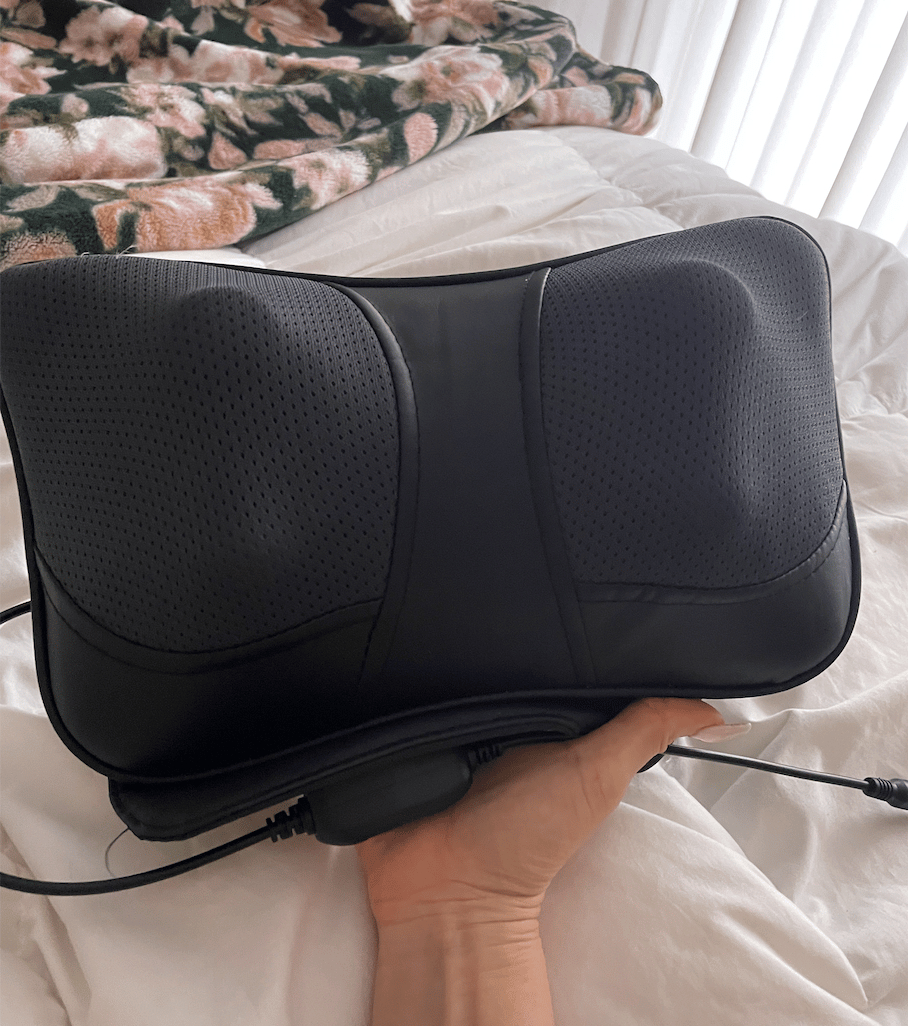 After a session, I'm like stress who??? What tension???
It makes the day's stress melt away and also makes it a LOT easier for me to relax and fall asleep.
If you feel stiff and have a tough time making it to massage appts. I highly recommend it. It's currently $20 cheaper than it was when I got it and has a bonus coupon code, too!
​
Have a great weekend. MWAH!
​
Your Coach & Biggest Cheerleader,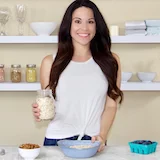 Christina is a certified Holistic Nutritionist, Personal Trainer, and Fitness & Health Coach. After healing multiple health issues, getting off 7 meds, & losing 40 pounds – and keeping it off for 10+ years, Christina teaches others how to get Happy, Healthy, & Fit quickly without any bullshit.  She'll show you how to slim down, tone up, and feel fantastic naturally with the most delicious food and least intense workouts possible.