Last Updated on May 9, 2022
Woohoo! It's Thursday. Let's dig in to this week's Thursday 3.
​
1) Targeting
My thighs with all the moves in this thigh slimming workout. Looking for exercises for slimmer, thin thighs? (Heck yes!) Want an easy thigh workout you can do without equipment? (Yep!) This bodyweight-only thin thigh workout is for you!
Confession… my thighs are my number one source of insecurity and my least favorite thing to workout, ironically. I'm really liking these moves lately because they're anti-bulking and use bodyweight only so I can do them in from home when I'm watching Housewives.
​
2) Craving
Crunchy snacks! Idk why but I've entered a crunchy snack phase. Crunchy snack requests come up a lot in client sessions throughout the year and over and above veggie sticks & nut kind of things – I always recommend making these Roasted Chickpeas.
They're SO easy to make, filling, and good for you. I make a gigantic batch to munch on throughout the week and LOVE to throw them on salads instead of croutons. They're crunchy, salty goodness and packed with fiber and protein so they don't cause cravings or make you feel hungry.
​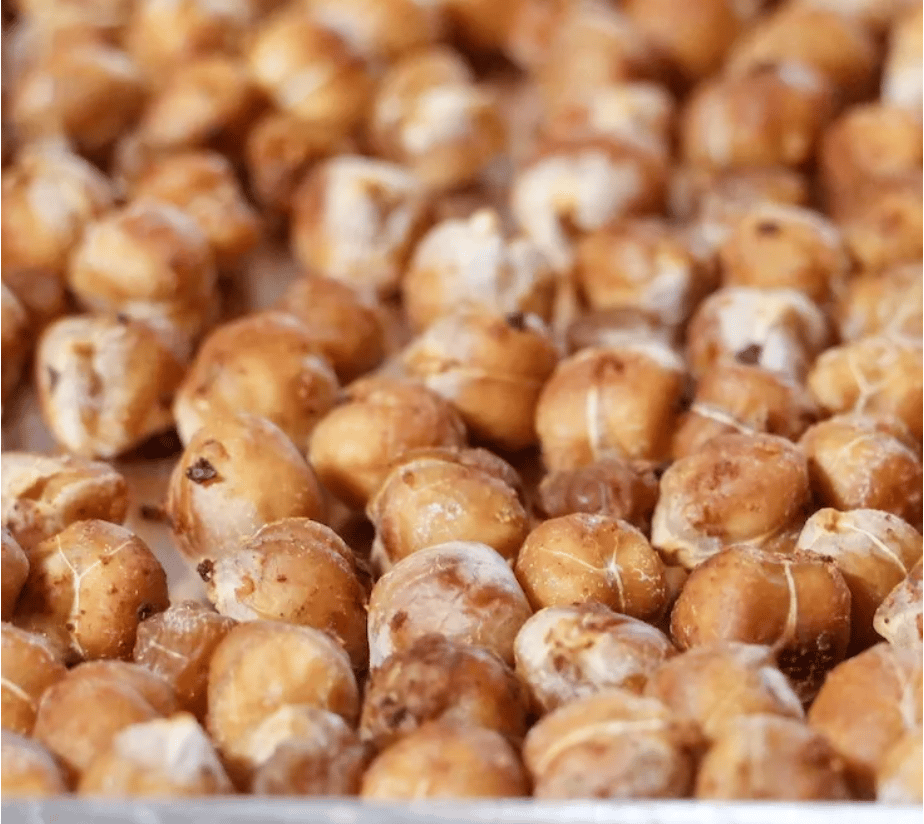 3) Still Obsessed
With this sunscreen. Back in my college days one of my fave sorority sisters worked in a tanning bed and she'd let me tan for free. I can't even begin to tell you how many sketchy spots I've had to have biopsied and later excised because of it. (Most of which happened wayyy back in my 20's) It scared me so much I became a vampire and never (and I mean never) am not slathering myself with sunscreen. Daily, indoors or out, rain or shine, no matter what.
It's hard to find a clean sunscreen that isn't gummy, greasy, or pills on the skin. A dermatologist gave me a sample of this 7 years ago and I've used it ever since to prevent aging and melasma flares. I use it in lieu of foundation because it's tinted. It's great. If you're looking for a new sunscreen or want to prevent aging and sun damage this is the one I'd recommend 24/7/365.
This isn't sponsored or anything, either. I literally just reordered some for the millionth time and wanted to rec it because I really love it and think you will, too.
That's all for now.
Stay tuned for my fresh new Thursday 3 that I'll drop via email this coming Thursday.  <em>I only ever publish Thursday 3's to my archives a week after I send them out exclusively via email.</em>
Be the first to see my next Thursday 3.
Sign up (on the form below) to get on my VIP Thursday 3 List. You'll also get a free welcome gift when you do.
Much love,
​
Your Coach & Biggest Cheerleader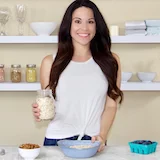 Christina is a certified Holistic Nutritionist, Personal Trainer, and Fitness & Health Coach. After healing multiple health issues, getting off 7 meds, & losing 40 pounds – and keeping it off for 10+ years, Christina teaches others how to get Happy, Healthy, & Fit quickly without any bullshit.  She'll show you how to slim down, tone up, and feel fantastic naturally with the most delicious food and least intense workouts possible.