Discover the Simple Secret to…
Eat THE RIGHT WAY FOR YOUR METABOLIC TypE, Drop All the Weight You Want, and Feel Freaking AWESOME!
TAKE THE METABOLIC QUIZ TO LEARN YOUR TYPE



Let me ask you a question:
Are you SICK & TIRED of trying every diet under the sun, only to have one of these things happen?

  You lose a little weight, and then regain it all (plus more) after a few short weeks 

  You can't stick to the diet because it's too restrictive & complicated to understand

  The exercise plan is so brutal it makes you feel miserable and exhausted for days 

  Following the diet makes you feel mentally frustrated and physically TERRIBLE
Unfortunately, this happens…
All. The. Time.
By millions of people around the world trying to lose weight & get healthy.
So what gives?  How can so many people go so wrong with something so important?
I'll tell you why.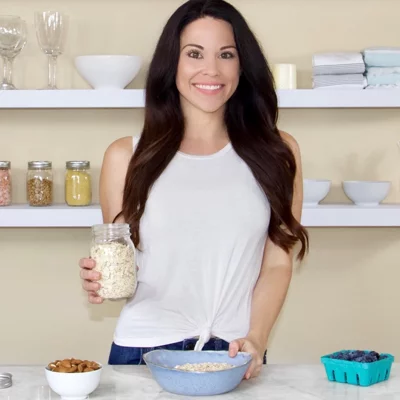 But first, think about this for a second:
  Would you feed fish food to a tiger?
  Would you put AA batteries in a AAA remote control?
  Would you put diesel fuel in an unleaded tank?
I didn't think so.
And yet this is exactly what you're doing when you try to follow a cookie cutter diet that isn't made for YOUR METABOLIC BODY TYPE.
The wrong fuel in the wrong tank = Wrong reactions
…which is exactly why you feel tired, stressed, and hungry whenever you try to lose weight.
I wish I could stop there, but the truth actually gets worse…
All These BS, Unhealthy, cookie-cutter Diets Are Wrecking

Your Body

At A Cellular Level
What happens to your body when you follow a trendy new fad diet, lose 5-10 pounds, and then gain it all right back?
You might be tempted to think that there's no real damage, right? 
After all, your weight is the same after the diet as it was before.
But the truth is that an unhealthy, imbalanced meal plan can cause all sorts of invisible damage to your body, such as:
Leaky Gut & Imbalanced Microbiome

Out-of-whack hormones

Increased inflammation

Toxic buildup & an overburdened liver

Exposure to allergens

Imbalanced blood sugar

Nutrient deficiencies
When you don't eat for your metabolic type over time issues & symptoms will compound and get worse.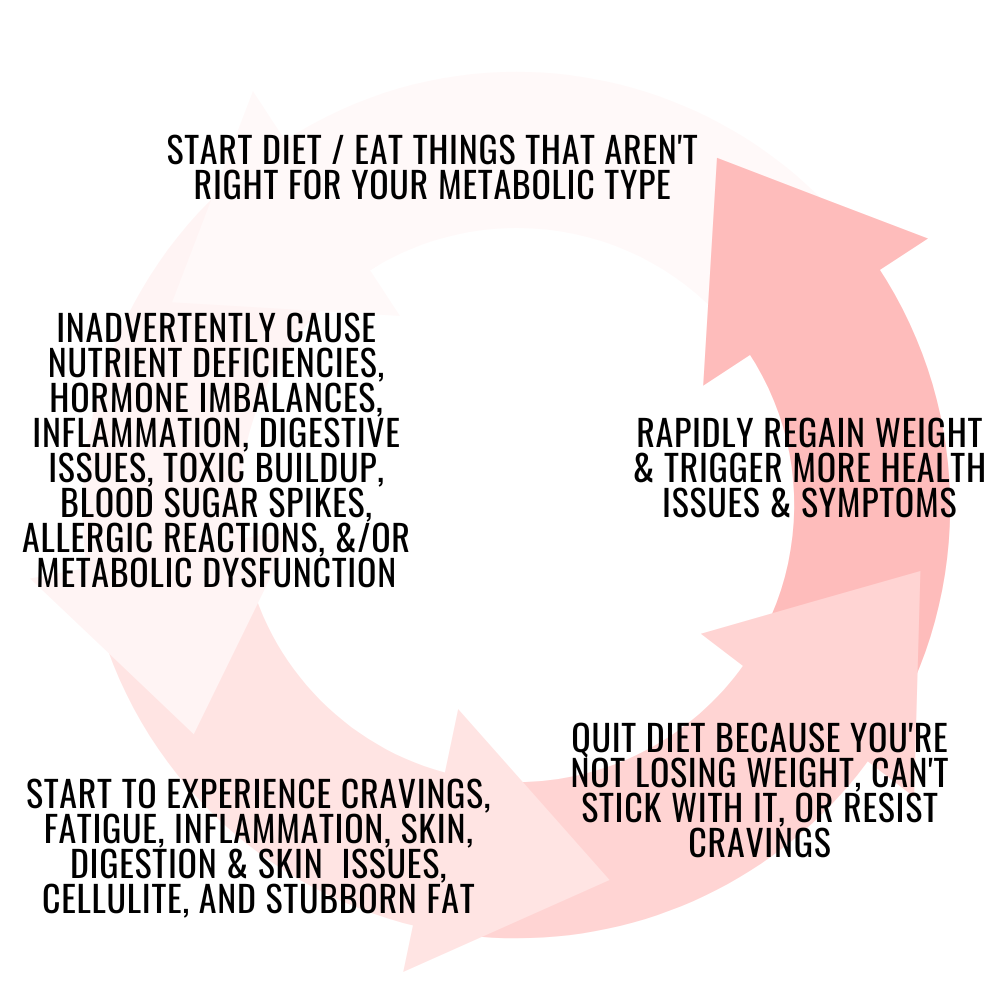 These nasty conditions can make you feel tired, unmotivated, inflamed, and even cause food cravings…making it almost impossible to stick to your diet & exercise plan! 
For example:
Some metabolic types have a "carb allergy," which makes it difficult for you to lose fat anytime you consume carbs (even fruit).
This happens when your body is hyper-sensitive to carbs, which causes you to release certain hormones that drag down your metabolism, make you feel hungry, and depress your mood. 
But other body types handle carbs just fine…
In fact, some girls NEED more carbs to help them build lean muscle and avoid becoming "skinny fat"!
Other body types have a difficult time digesting meat & dairy products, which may cause chronic bloating and affect your ability to go to the bathroom…
While others have no problem with these foods and can safely include more meat in their diet.
By now you might be wondering…
How can I tell which foods I should eat?
Well, because you just completed your Metabolic Type Profile, you already know what *type* you have.
Now there's just one thing left for you to do…
Follow A Meal Plan That'S right For YOUR UNIQUE Metabolic Type!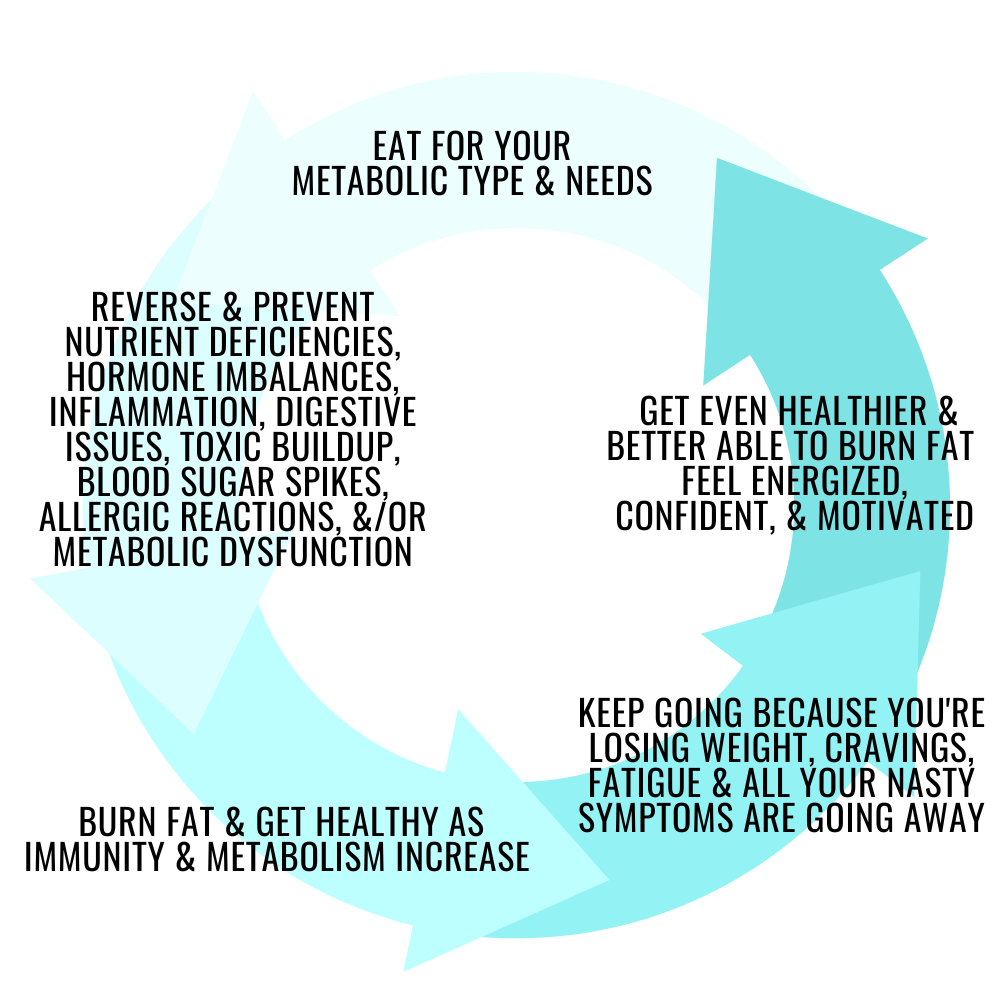 I call it eating in a way that's "TRUE TO YOU."
This complete body-transforming True To You Metabolic Meal Plan includes EVERYTHING you need to eat to re-start your body's fat-burning furnace. 
Once you start eating for your metabolic type, it's easier to weight and feel healthy and confident quickly.
Most people see and feel results in their first week.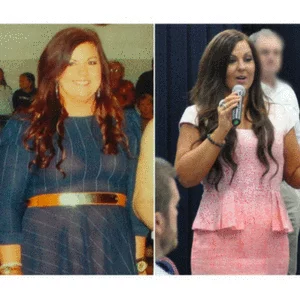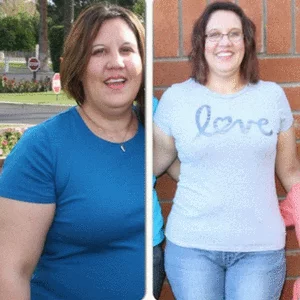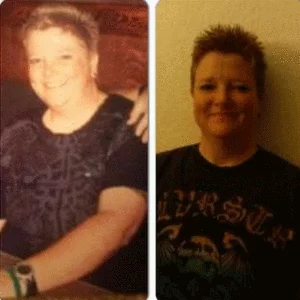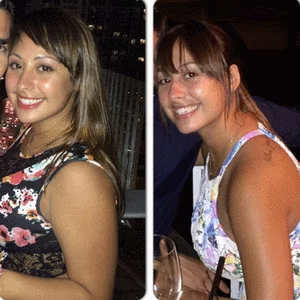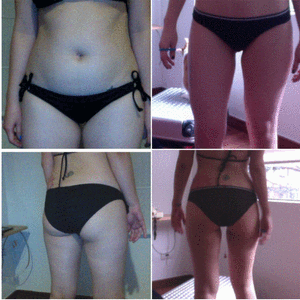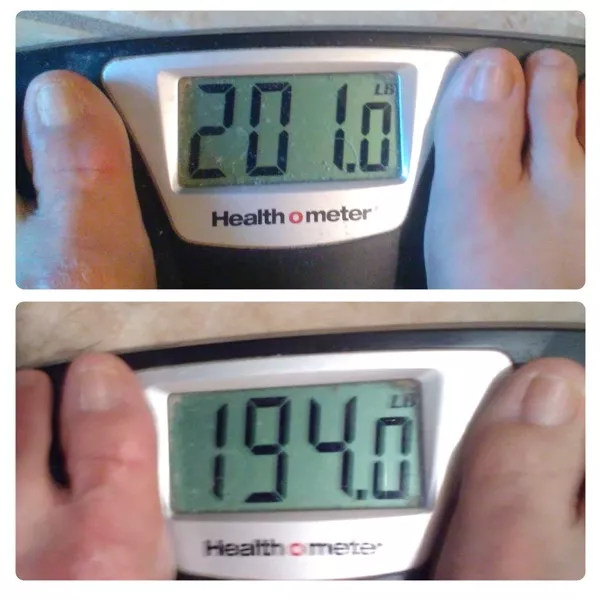 Metabolic Meal Plan Results

YOUR CUSTOMIZED METABOLIC MEAL PLAN, Complete Nutrition PROGRAM + eBooks and EXCLUSIVE BONUSES
– A $797 VALUE –
FOR JUST
$397

$147
Annual Access & Support License – Renews annually
GET THE Tailor-Made METABOLIC Meal Plan THAT'S RIGHT FOR YOU
When it's time to start eating for fat loss and health…
You CAN'T choose just any diet!
Most trendy fad diets will wreck your health and run your metabolism right into the ground…
By force-feeding your body with the wrong fuel.
But by following one of my unique meal plans that's custom-made for YOUR metabolic type, you'll be able to achieve something you've never done before:
You'll be able to fuel your body with the nutrients that satisfy your metabolic nutritional needs to be healthy and feel great…
While also losing weight more steadily and consistently than ever before.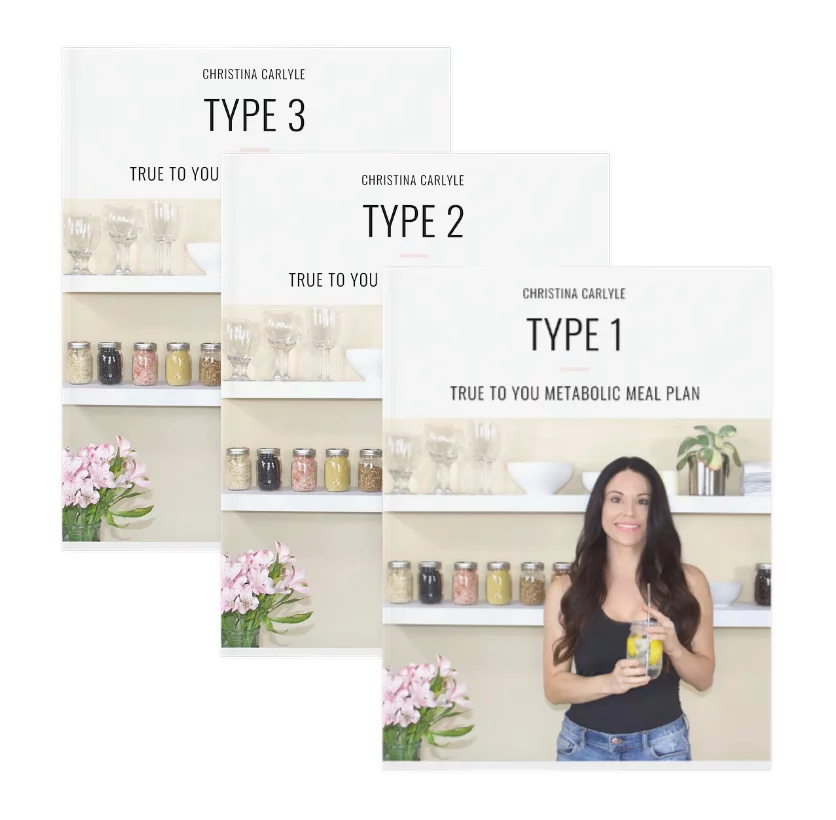 Which nutrients your body can process most efficiently (and which foods you need to AVOID at all costs) 

 The best foods and meals for your Metabolic type that force your body to burn your unwanted fat for fuel & reverse/prevent issues

  What times of day you should eat to maximize your metabolism 

  How much to eat at each meal so you can feel full while still feeling healthy and losing weight

  The best nutrient combinations for your Metabolic Type
Bonus #1: Abs are Made in the Kitchen Meal Planning mASTERCLASSES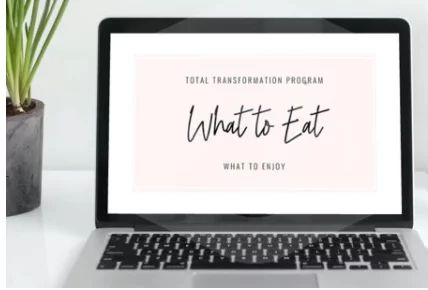 The nutrition & meal planning masterclasses included with your custom metabolic meal plan, explain *exactly* how to eat to for YOUR type.
This way you can achieve a thinner, stronger, healthier body—easier than ever before.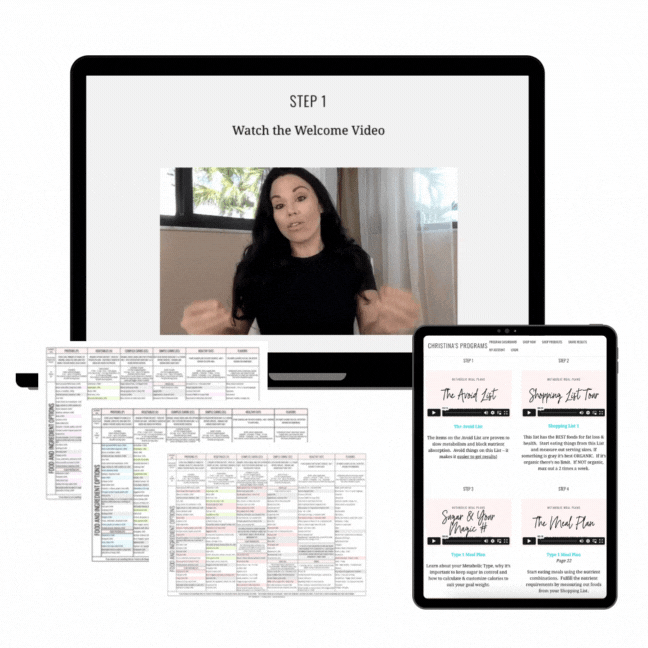 And to make everything as easy as possible, you'll also be getting these guides:

  A customized Shopping List (tailor-made for your metabolic type)

  A Sample Meal plan you can use to get started right away

  A complete Meal Planning training so you can customize the meal plan to suit your tastes, needs, and goals

  You'll learn how to make delicious fat-fighting meals that you (and your family!) will love – even if you're a picky eater and hate to cook!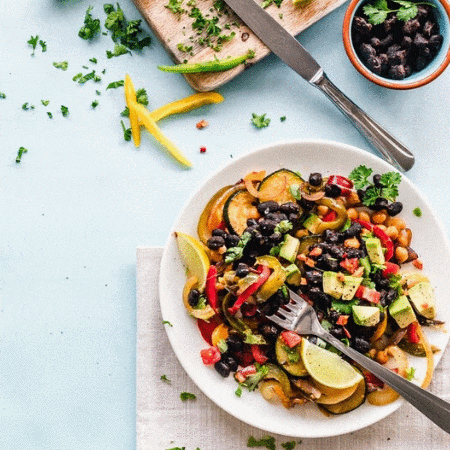 BY THE WAY, THE MEAL PLAN ALSO INCLUDES…
The Abs Are Made in the Kitchen Cookbook Collection
You'll get 14 cookbooks loaded with more than 200 quick & easy recipes.  All of the recipes taste great, boost metabolism & burn fat.  This eBook suite includes: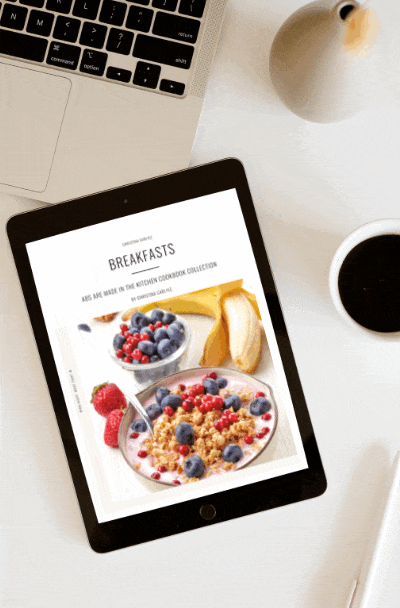 Healthy Breakfasts Recipe book

  Super Smoothies Recipe Book

  3 Entree ebooks, including Chicken & Poultry, Red Meat & Pork, and Fish & Seafood

  Slim Down Side Dishes ebook

  Entree Salads and Sandwiches

  Slimming Soups

  Healthy Dessert Collection

  Plant-Based Recipe Books including, Vegan/Vegetarian and Rehab Detox 

  Includes printable eBooks.  Print the whole thing or just the recipe you're using.  Display on your device for easy shopping & cooking.
A $97 Value  – Free if You Sign up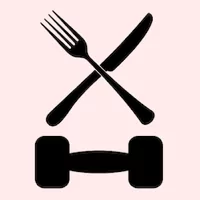 You'll be able to download our exclusive App so you can access your program from your Apple or Android device
YOU'LL ALSO GET THESE
EXCLUSIVE BONUSES
Bonus #1
Nutrition 101 eBook
If you truly want to transform your body, you need to do more than lose weight.  You also have to nourish your body with the vitamins & minerals you need to stay healthy.
This free bonus has 59 pages and is packed with useful info including the basics of nutrition and the best foods that'll help you burn more fat while regulating your hunger and cravings.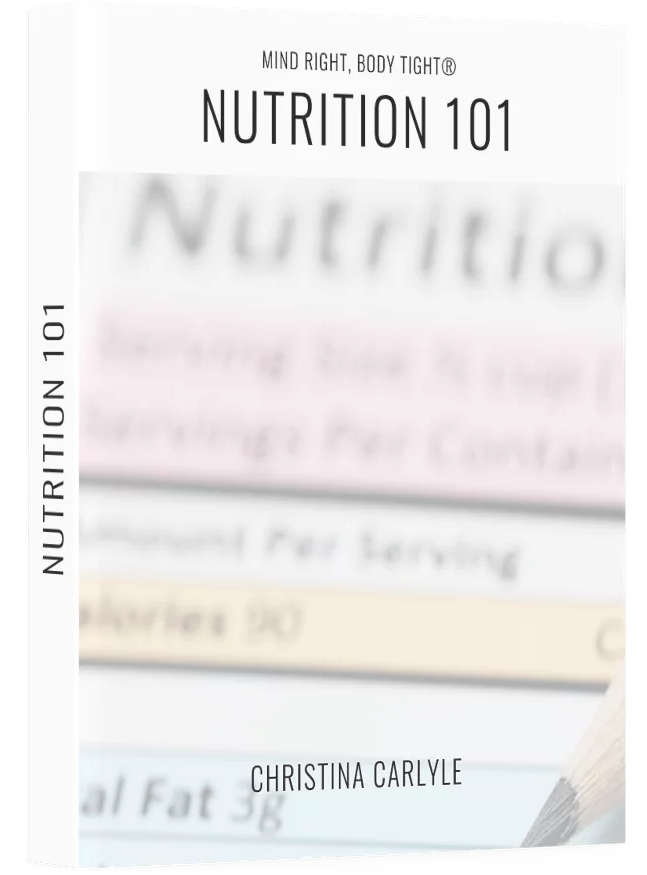 Which type of foods will fuel your body & metabolism

   How to tell if a food is right for your body

   Where to find the best sources of nutrients

   Which non-toxic food sources trigger your body to release fat every time you eat
A $47 Value  – Free if You Sign up
Bonus #2
All About Drinks ebook
If you're going to lose weight & keep it off for good, it's ESSENTIAL to watch your beverages.
Otherwise, you could easily by blowing your diet out of the water with hundreds of sneaky calories… 
…without even realizing it.
That's what makes the information in this ebook so valuable.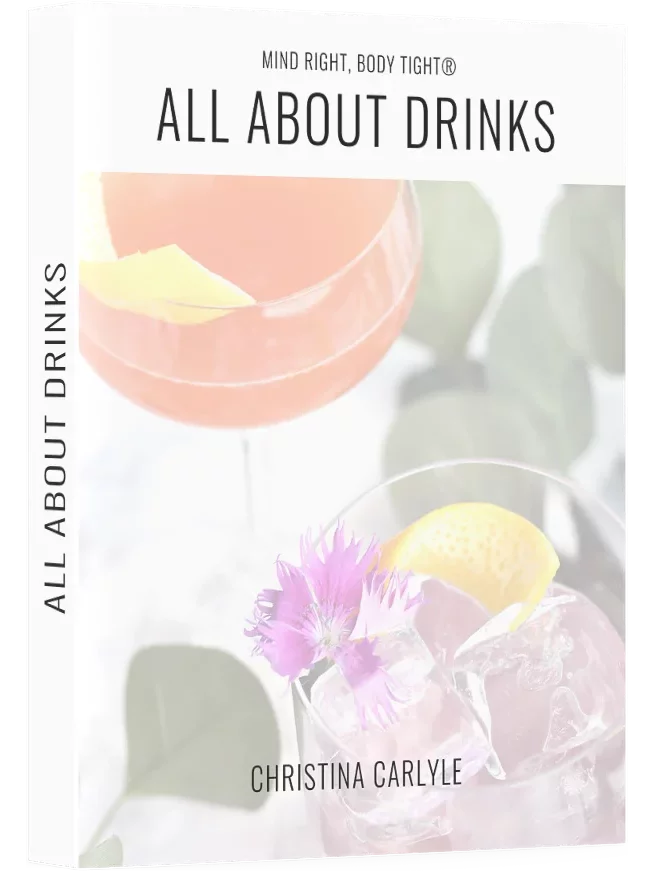 You'll learn practical tips like:

   Does milk really do a body good…or should you steer clear?

   What's the best way to drink fresh fruit & vegetable juice?

   What age-old beverage can help lower cholesterol levels and protect against oxidative stress?

   How much coffee, alcohol, and soda is OK to drink?

   Are shakes & smoothies really a healthy choice? What about protein powders?
A $37 Value  – Free if You Sign up
Bonus #3
PREP & SHOP LIKE A PRO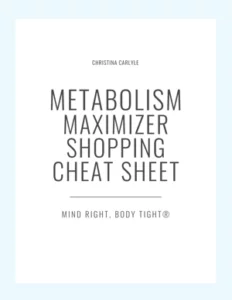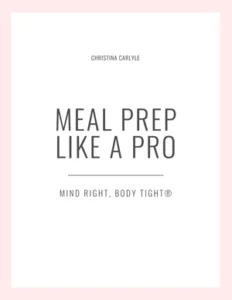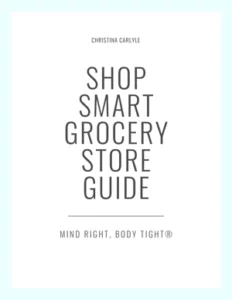 You'll get 3 guides that'll show you how to shop & meal prep like a pro.  You'll learn practical tips like:

   How to avoid sneaky food packing tricks so you can save tons of money and hidden toxins that ruin the metabolism

   The best (and worst) varieties of healthy foods so you can get the best results and avoid making costly mistakes while you shop

   Time-saving meal prep hacks that make meal prep a breeze

   My best meal prep tips that make cooking and eating healthy feel effortless 
A $27 Value  – Free if you sign up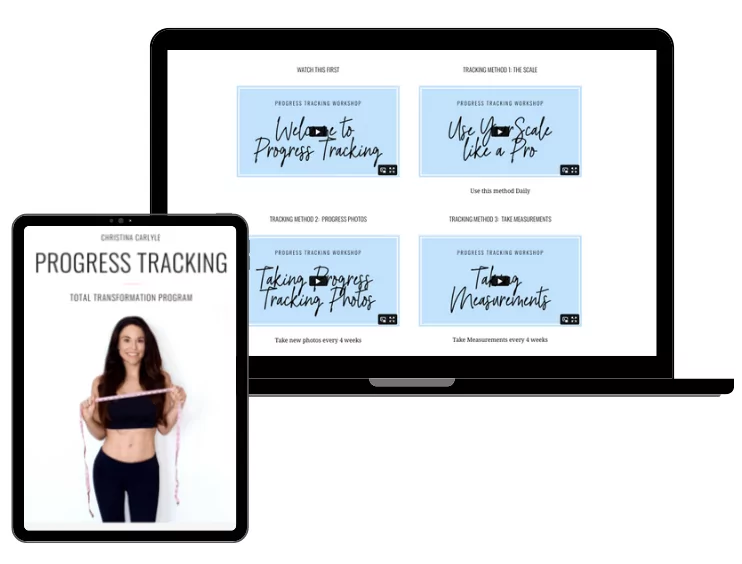 Bonus #4
Progress Tracking Training
You'll get a Progress Tracking Masterclasses and Progress tracking guide.
You'll discover how to use a scale to master motivation.
Sneaky ways eating healthy can affect the # on the scale.
The top 3 ways to track your progress like a pro – that take less than 60 seconds!
A $37 Value  – Free if You Sign up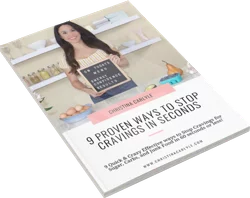 Bonus #5
Stop Cravings eBook
You'll also get an ebook with 9 scientifically proven ways to stop cravings in seconds so it's easy for you to stay on track and get results.  ($27 Value)
when you combine the bonus trainings, cookbooks, and masterclasses with your Meal Plan — it won't be long before you find yourself saying…
"I Haven't Looked This Good… Or Felt This Good… In YEARS!"
Just picture it:
You wake up before your alarm in the morning, and as soon as your feet hit the floor you feel a rush of energy.
No more snoozing. No more rolling over in bed. No more feeling overwhelmed by the day ahead.
You skip into the bathroom, where you step on the scale for your weekly weigh-in.
Lost another 2 pounds last week.
A glance in the mirror reinforces just how far you've come.
Seeing your body look *this good*, you can't help but crack a smile.
You let your eyes linger just a moment longer before hopping in the shower.
After all, you've got a beautiful day ahead of you—a day where anything is possible, thanks to your newfound strength, energy, and unstoppable confidence!
And it's all possible because of one simple decision you made just a few weeks ago, a decision to… 
Sign Up For the Metabolic Meal Plan that's perfect for you & Get Everything You Need TO GET HAPPY, HEALTHY, & FIT
When you sign up for your Metabolic Type Meal Plan, you'll get *EVERYTHING* you need to completely transform your body (and your life)…
The Meal Plan (custom-made for your metabolic body type), and even the eCookbook bundle. 
You'll get everything you need all at once and get to experience the magic that happens when you do the right thing for your body… 
Just like these ladies did: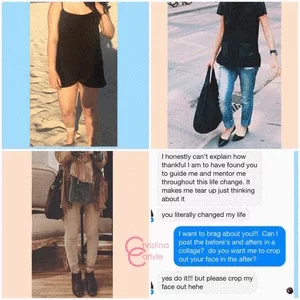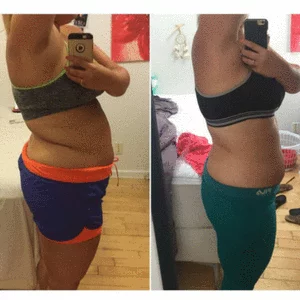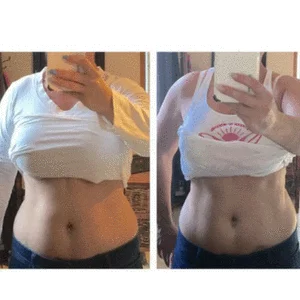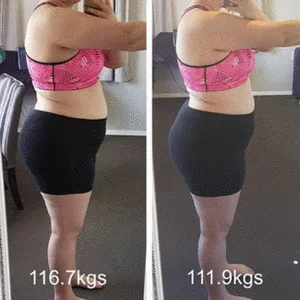 GET YOUR CUSTOMIZED METABOLIC MEAL PLAN, Complete Nutrition PROGRAM + eBooks and EXCLUSIVE BONUSES
– A $797 VALUE –
FOR JUST
$397

$147
Annual Access & Support License – Renews annually
WHAT IF I'M A PICKY EATER & CAN'T EAT (or don't like) CERTAIN FOODS?
This meal plan works if you're gluten-free, dairy-free, have food allergies or are a picky eater, too.
There are dozens of food options on the shopping list, recipes, modifications, and master classes included that will show you how to customize the meal plan to make it perfect for your tastes and the results you want.
IS THIS PROGRAM VEGAN OR VEGETARIAN?
No, this program isn't vegan or vegetarian friendly.  But my Reset Cleanse and Total Transformation programs are.
HOW LONG DOES IT TAKE TO MAKE THE MEALS?
All of the meals are made with simple, easy to find ingredients and take 30 minutes or less to make.
I also cook for my family... and I don't want to cook multiple meals. Will this work?
YES!  I explain how to make this work for you and your family too, so you can cook once and everyone gets something they enjoy and still get fit and healthy.
I'm BUSY! HOW MUCH TIME DOES THIS TAKE?
It takes approx. 30 minutes to go through the meal plan and masterclasses included with the program.
What's up with the Annual Renewal?
This program is designed to be repeated on an ongoing basis until you graduate into another program or reach your goal.  Also, I (Christina Carlyle) also provide direct, one on one support.  (Yes, it's really me!)
Because of this, the program is charged on an annual basis to ensure you'll have continuous access to the program and support 24/7/365 without a disruption in service.
You'll have complete control over your account and can change your renewal status at any time.
Once you get the program, you'll immediately get a receipt that includes instructions to cancel.
You'll also get a renewal reminder email (with instructions to cancel) 30 days before your annual renewal date.
Regardless of when you cancel – every payment grants 1 full year of access & support.  That means if you cancel before your renewal, you'll still have access to the program & support for 365 days.  You'll get an email confirmation when you cancel that includes the date your access to the program expires.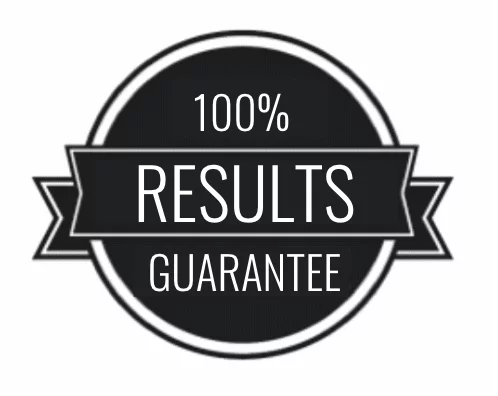 My Metabolic Meal Plans work, if You Work Them. That's the 'fine print.'
BUT if you're following the Meal Plan as directed and aren't experiencing any results – simply email Christina back and you'll get the tips, modifications, & insight you need to be successful.  Christina will personally reach out to you… simply reply if you need anything, at any time.
YOU HAVE NOTHING TO LOSE BUT YOUR UNWANTED WEIGHT, FATIGUE & CRAVINGS

YOUR CUSTOMIZED METABOLIC MEAL PLAN, Complete Nutrition PROGRAM + eBooks and EXCLUSIVE BONUSES & SUPPORT
– A $797 VALUE –
FOR JUST
$397

$147
Annual Access & Support License – Renews annually
Individual results vary from person to person.  This is a digital program.  You'll get instant access via email with your login credentials immediately after purchase so you can start right away.  Nothing will be mailed to you.  Because this program is designed to be repeated, it's charged on a reoccurring annual basis.  You can cancel at any time.  Because of the digital nature of this program all sales – including annual renewal fees – are final and non-refundable.  Check-in's & email support from Christina is optional – I refuse to work with disrespectful, unrealistic, negative, rude people that are unwilling to take responsibility for their own actions & follow the program and instructions.