METABOLIC TYPE QUIZ & TRAINING
First, take the quiz to find out what your Metabolic Type is
Discover how eating things that aren't right for your type make it harder to lose weight & feel motivated
Discover my simple meal plan that's best for your metabolic type – that gets results faster & better than cookie-cutter diets
THE NEXT STEP
Take the QUIZ & DISCOVER YOUR METABOLIC TYPE
BROUGHT TO YOU BY CHRISTINA CARLYLE
Formerly 40 pounds overweight, sick, & sad turned happy, healthy and fit.  Certified:
  ♥  Holistic Nutritionist
  ♥  Personal Trainer
  ♥  Fitness & Health Coach
I discovered a simple way to eat for long-lasting weight loss & wellness success.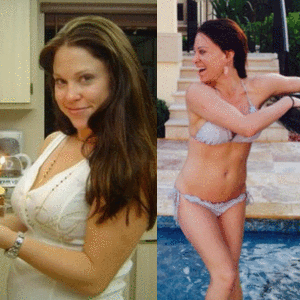 Take the Quiz to hear my secrets ABOUT EATING your way to abs…
HINT: Your unique metabolic type matters!
Start the Quiz to discover your type & Get Instant access to the free training
You're not at least 18 years old
You don't want to lose weight or have a tough time gaining weight
You can eat whatever you want and don't gain weight

You have an eating disorder
This training is NOT for you… but we can still be friends. : )
THIS TRAINING IS
RIGHT

FOR YOU IF:
You're 18+ years old

You want to lose 10+ pounds

You have a tough time sticking to diets

You struggle with food cravings, inflammation, hormones, pre-mature aging, or stubborn fat

You're willing to eat foods best for your unique type
If so, this is for you!