Last Updated on June 16, 2021
Last week, I explained the superset training strategy and shared an upper body workout.  Today, I'm sharing a leg workout demonstrating how to use the superset strategy for your lower body.
I'm hoping this will help inspire you.  Watch today's episode of CCtv to see me explain this workout that will help you burn more fat, in less time, simply bouncing between two exercises.
How to do this Superset Leg Workout
This lower body superset workout combines exercises strategically, so you'll 'burn out' the major muscles of your legs and booty.
There are 3 supersets in this superset workout routine.
Each superset has 2 exercises.
Do each exercise – within the superset – 15 times each – to complete one set.
Bounce between the 2 exercises in the superset quickly… taking little to no rest between the exercises.  (This will help you burn more fat.)
You'll need to do 3 full rounds of 1 superset before moving on to the next superset.
Do 3 full rounds of all 3 supersets to complete this fat burning leg workout.
When you're done with this workout leave me a comment and let me know which superset you felt the most.
Fat Burning Superset Leg Workout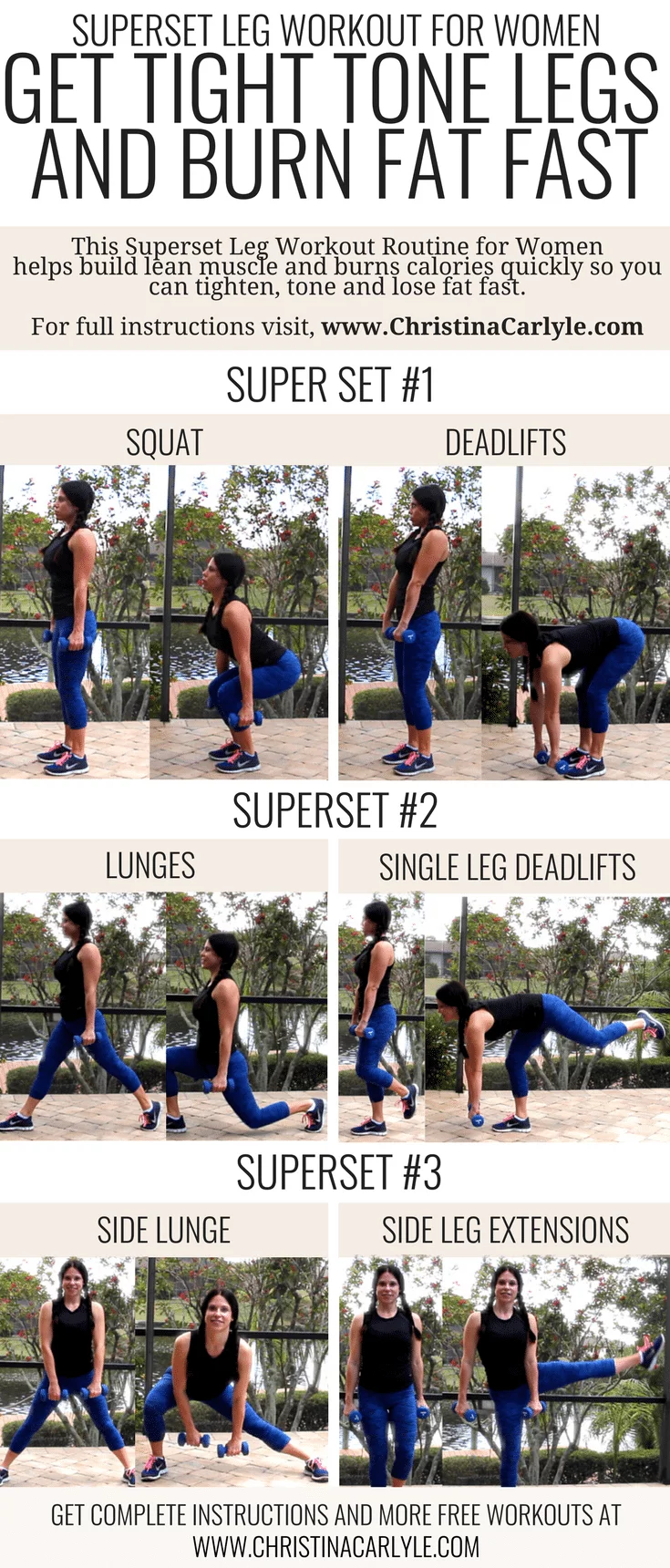 That's it! What Superset was your favorite?
It works if you work it!  So work it!  YOU are so worth it!!
Your Coach and Biggest Cheerleader
xxoo

P.S.  Pin this workout to Pinterest so you'll have it forever.
P.P.S Please note, you can't spot reduce fat from these areas(I wish!).  To burn the most fat you have to follow a  meal plan and a complete exercise training program tailored to target fat.  If you want to burn fat fast, check out my programs.  They really work.  Check out these results after just one week on my Total Transformation Program.