GETTING FIT & HEALTHY CAN BE HARD.

I MAKE IT EASY.
Are you struggling to lose weight and keep it off?
Do you feel tired and frustrated – knowing somethings off with your metabolism, body, and health – but you don't know how to fix it?
Would you like to know how to burn fat, get healthy, & feel fantastic fast – eating delicious meals, you'll love?
Do you want quick workouts that burn fat, tone, sculpt curves quickly so you can look great and feel even better?
Are you ready for expert, holistic weight loss advice that really works, really fast?
Ok good!  Because getting women happy, healthy, & fit – quickly, naturally, and easily is my specialty!
The first step is to start your free metabolic analysis to see how well your metabolism is functioning.  Start the free training below and I'll explain everything.  xo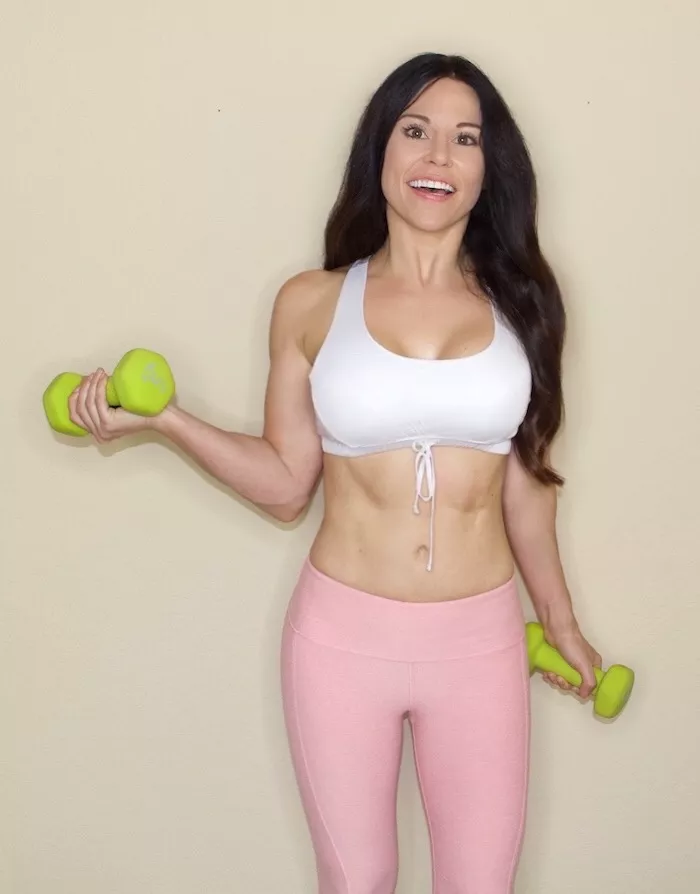 Metabolic magician, nutrition nerd, exercise expert, & master motivator.  AKA Certified:
♥  Holistic Nutritionist
♥  Personal Trainer
♥  Fitness & Health Coach
♥  Behavior Modification Specialist
I use yummy foods & easy workouts to program the body to burn fat, get healthy, and feel fantastic ASAP. 
By combining proven weight loss strategy with health and healing protocols, I'm able to get better results quickly.
If you're ready to stop struggling with fatigue, cravings, pesky health issues, and stubborn fat…
If you're ready to look and feel your very best. 
If you're ready to slim down, tone up, make heads turn, and strut like a confident Queen.  Then I'm your girl.
Take my Program Style Quiz to find the program that'll make you look & feel like a million bucks.



LET'S GET THIS PARTY STARTED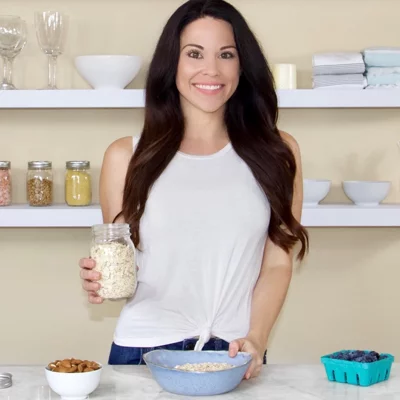 FREE TRAINING
Struggling to get results and don't look & feel your best?  Find out why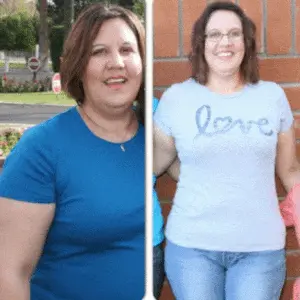 METABOLIC TYPE QUIZ
Discover your unique metabolic type and how to eat to lose weight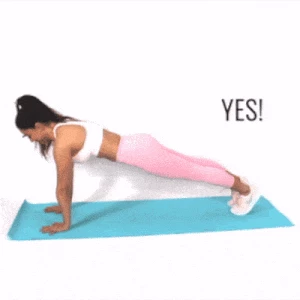 WORK IT OUT
Targeted workouts for women that want to to tone up & slim down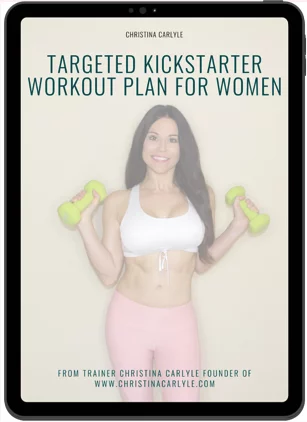 DOWNLOAD MY KICKSTARTER TARGETED PLAN
a $25 Value – Free for a limited time
Sign up for instant access to my Kickstarter Workout Plan complete with targeted workouts, a weekly schedule, & stretch guide.  This 7 day plan will tone your entire body and boosts mood, energy, & metabolism.
I'm not sure how much longer I'll be giving this away, so grab your copy now while you still can.
By signing up you agree to the privacy policy & know your info is safe & that you can unsubscribe at any time
PROGRAMS MADE TO GET WOMEN RESULTS QUICKLY
Join over 20,000 women who've used my fast-acting, science-backed programs to go from frumpy & frustrated to confident with jaw-dropping results.
Ready to slim down, get toned, feel amazing, and start strutting confidently with delicious food & easy exercises?  Good!  Because that's my specialty!
Take my Program Style Quiz to find the program that's perfect for you and your goals.
Hundreds of straightforward articles, workouts & recipes packed with expert insight that'll show you how to look great & feel even better. Guaranteed to make you say,"Where've you been my whole life?!"
POWERFUL WEIGHT LOSS & WELLNESS PROGRAMS FOR WOMEN
All of my nutrition & exercise programs make it easy to burn fat, get healthy, & feel fantastic.  My programs work holistically (mind, body, and soul) so you can look and feel your best naturally.
HINT: That's how I get rapid, long-lasting results
GET A PROGRAM, GET RESULTS.  GUARANTEED.
Take my Program Style Quiz to find the Program that's Perfect for You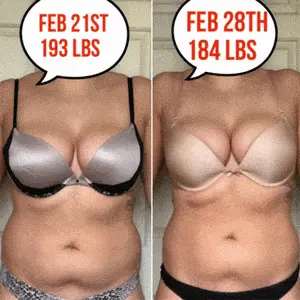 THE RESET CLEANSE
Powerful detox - Lose up to 10 pounds in 7 days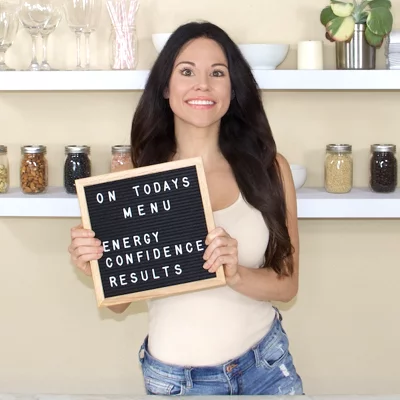 TOTALLY TRANSFORM
Get toned, healthy, & heal in 4 weeks flat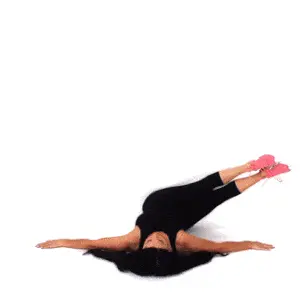 LAZY GIRL WORKOUTS
Tone up & burn fat working out the "Lazy Way"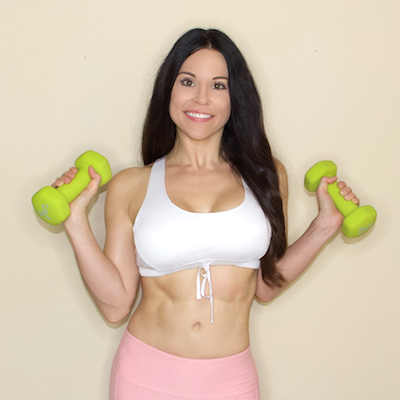 MIND RIGHT, BODY TIGHT
Get fit and feel fantastic quickly & naturally
METABOLIC MEAL PLANS
When you eat for your unique Metabolic Type you can burn fat faster than you can on a cookie-cutter, one-size-fits-all diet.  Don't know your Metabolic Type yet?  Take the Quiz to find out.
Once upon a time I was 40 pounds overweight and struggled with my weight, health, and mood like crazy. I had a TON of health issues as a kid and could't find anyone that could help me. 
I was always willing to 'do the work' but no matter what I tried I couldn't get/maintain the results I wanted.  I tried every diet in the book but everything was too bland, boring, restrictive, or made me nuts. 
I also struggled with cravings, fatigue, and mood & motivation swings that made it hard to stay motivated.  I never really like exercise, too.  I don't like workouts that are crazy hard, long, or intense.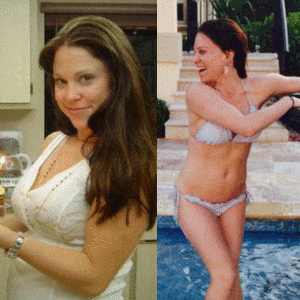 Me Then                 Me Now
I wanted to find workouts that were short, easy, and that changed my body quickly.  Because if I'm doing 'the work' it better work quickly otherwise, I'd quit… ya feel me? 
I also wanted to find a way to eat the most delicious food that didn't taste or feel diet-y.  But meal plans & workouts like that didn't exist so I had to create them… stacking certifications and becoming a professional in the process. 
But that was 15 years ago.  Since then I've kept my weight off and I've been showing women how they can transform the way they look & feel with delicious meal and easy exercises – that work together to get rapid results you can see and feel.
It's easy to get results when you give your metabolism what it needs. But that's where most people go wrong and sabotage their ability to lose weight…  But don't worry! 
I can turn things around quickly.  Start this free training & I'll explain everything.
Find the Right Program for You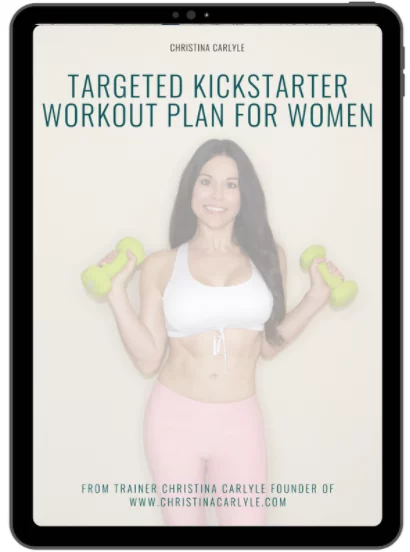 Get Instant access to my kickstarter workout plan & start getting results
Find the Right Program for You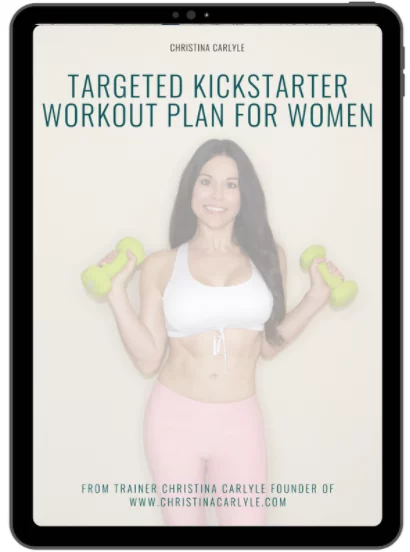 Get Instant access to my kickstarter workout plan & start getting results
If you try my workouts, recipes, or tips, or have results to share I want to know about it!  Tag @christina_carlyle in your posts & story so I can connect with you!