Ready to boost your metabolism, mood, energy, and immunity?
Ok good because that's my specialty
Healthy Recipes, Fitness & Motivation Tips, and Workouts for Women that'll get you Happy, Healthy, and Fit without any BS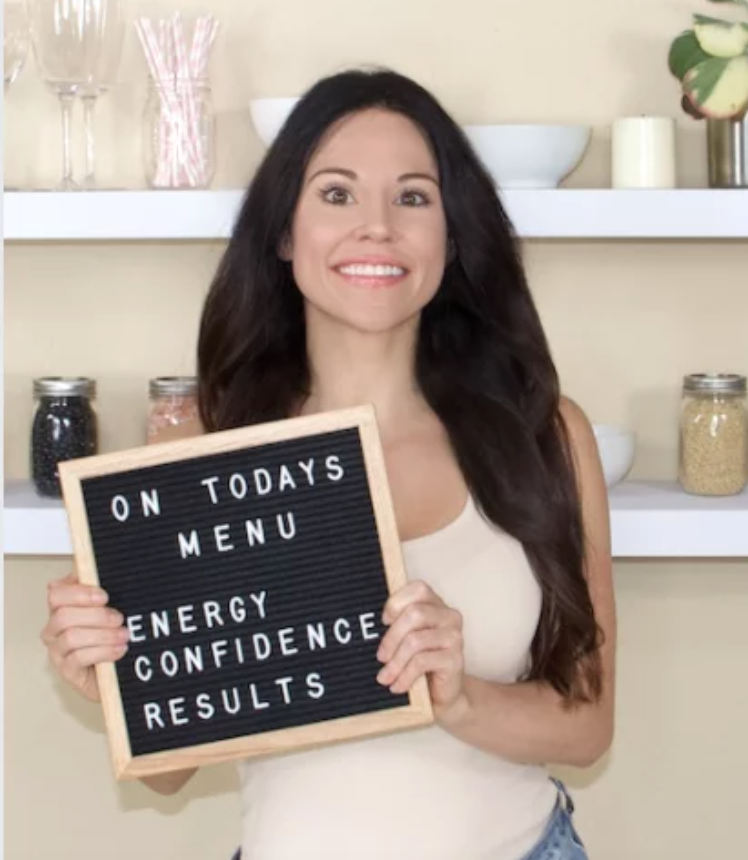 FITNESS, WELLNESS, & WORKOUTS FOR WOMEN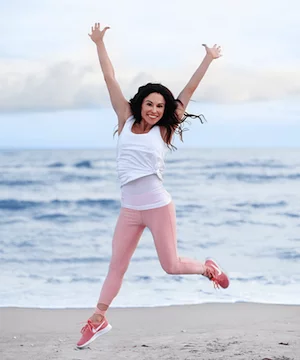 HI!  I'm Christina
I'm a nutrition nerd, exercise expert, and motivation master.
I get people happy, healthy, and fit – without any BS.  I get results quickly with the most food and least intense exercise, too.  I live unapologetically in yoga pants and coffee makes my world go round.
If I only worked out when I felt like it, I never would… because laughing is my favorite way to burn calories, ya feel me?  But hey, since you're here I'll show you how to get results quickly… even if you love food and have a love/hate relationship with exercise like me.
DOWNLOAD ONE OF MY eBOOKS TO GET STARTED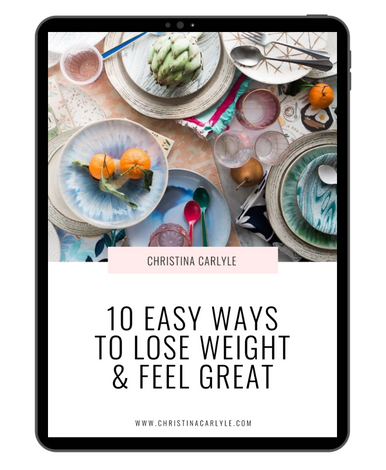 Start Getting Fit & Healthy
Download this eBook & Start Getting Results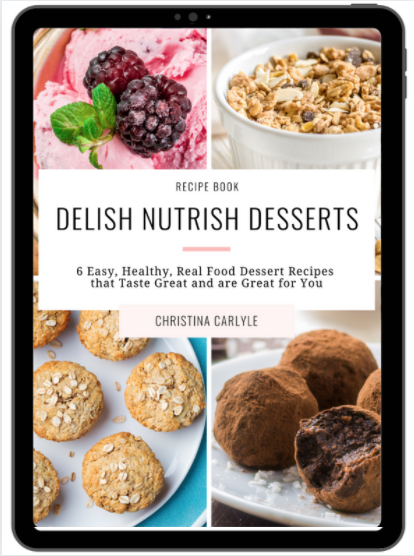 Healthy Recipe eBook
Download this Dessert Recipe eBook & Indulge Guilt-Free

7 DAY WORKOUT PLAN
Download my Kickstarter Workout Plan & Start Toning Up
WORKOUTS, FITNESS + WELLNESS FOR WOMEN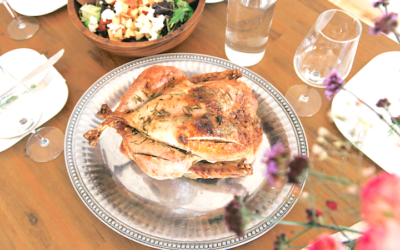 Today I'm sharing, 7 easy tips to avoid holiday weight gain - without deprivation - so you can stay on track with your fitness and health goals. But first, let's talk turkey. The holidays are a special time of year meant to be enjoyed and celebrated with friends and...
read more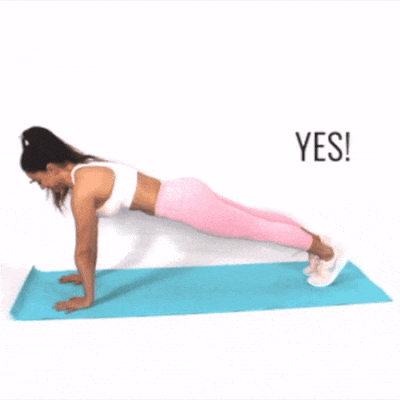 WORKOUTS FOR WOMEN
Burn fat & tone up with Quick, targeted Workouts Made for Women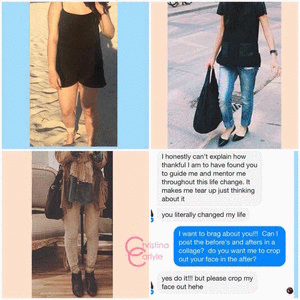 TAKE THE METABOLIC TYPE QUIZ
What's your unique Metabolic Type?  Take my quiz to find out!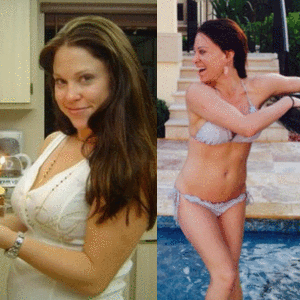 MEET YOUR COACH & BIGGEST CHEERLEADER
See my Story, Learn What I do, & How I Get Rapid Results
POWERFUL SCIENCE-BACKED PROGRAMS FOR UNAPOLOGETIC, JAW DROPPING RESULTS
Join over 20,000 women from around the world who've used my simple, science-backed programs to get jaw-dropping results.
Ready to slim down, get toned, feel amazing, and start strutting confidently?  Good!  Because that's my specialty!
Take my Program Style Quiz to find the program that's perfect for you and your goals.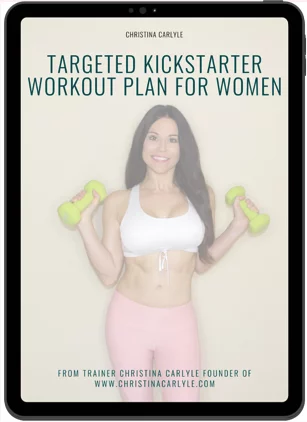 DOWNLOAD MY KICKSTARTER TARGETED WORKOUT PLAN & SCHEDULE AND START GETTING FIT
a $20 Value – Yours free – for a limited time
Sign up for instant access to my kickstarter workout plan – complete with workouts, a weekly schedule, & stretch guide.  This week-long workout plan is designed to start toning your entire body while boosting mood & metabolism.  You'll also get weekly tips, inspiration, and exclusive extras you can't get anywhere else.
By signing up you agree to the privacy policy & know your info is safe. You'll also be added to my VIP Email list & get even more good stuff; unsubscribe at any time if it's not for you.
"Your program is the BEST I've ever used.  I lost 15 pounds my first month.  My skin is clear, my bloat is gone, I have energy all day, and sleep like a baby.  I actually look forward to doing your workouts, too.  That's a first!  LOL!  Thank you, Christina!"
"Your program is the BEST I've ever used.  I lost 15 pounds my first month.  My skin is clear, my bloat is gone, I have energy all day, and sleep like a baby.  I actually look forward to doing your workouts, too.  That's a first!  LOL!  Thank you, Christina!"
Hundreds of straightforward articles, workouts, & recipes, packed with expert insight that'll show you how to look great & feel even better. Guaranteed to make you say,"Where've you been my whole life?!"
Find the Right Program for You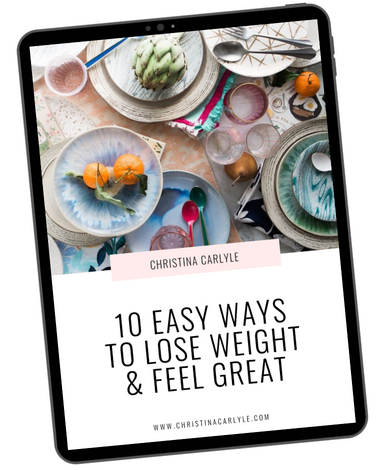 Get Instant access to my Ebook & start getting results
Find the Right Program for You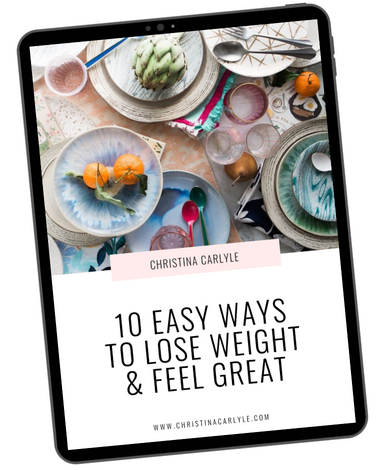 Get Instant access to my Ebook & start getting results