Are you a busy person? Would you like to shred fat faster? Do you want to spend less time in the gym… anddddd get better results? Then this episode of CCTV is for you! In it, I'll explain a proven training strategy that's super easy to do and will help you get better results in less time.
Upper Body Superset workout
It's a great timesaver and designed to maximize your burn, both within a specific set of muscles and your metabolism.  I think you're going to love it.
How to do this Upper Body Superset Workout for Women
This particular superset workout for women combines exercises strategically, so you'll 'burn out' the muscles of the upper body.
Do each exercise (within the set) 15 times each, bouncing between the 2.
You'll need to do each superset 3 times before moving on to the next superset of exercises.
Finish all 3 supersets to complete your workout.
I recommend doing this workout at least 2 times a week for the best results.
For the best results, do today's upper body superset workout along with the other workouts in this series.  Do all 5 workouts in a week.
If you really want to target the upper body, you definitely want to check out this post with exercises that get rid of back fat and bra overhang.
It works if you work it!  So work it!  YOU are so worth it!!
Your Coach and Biggest Cheerleader
xxoo

Pin this pic so you'll have access to this post forever.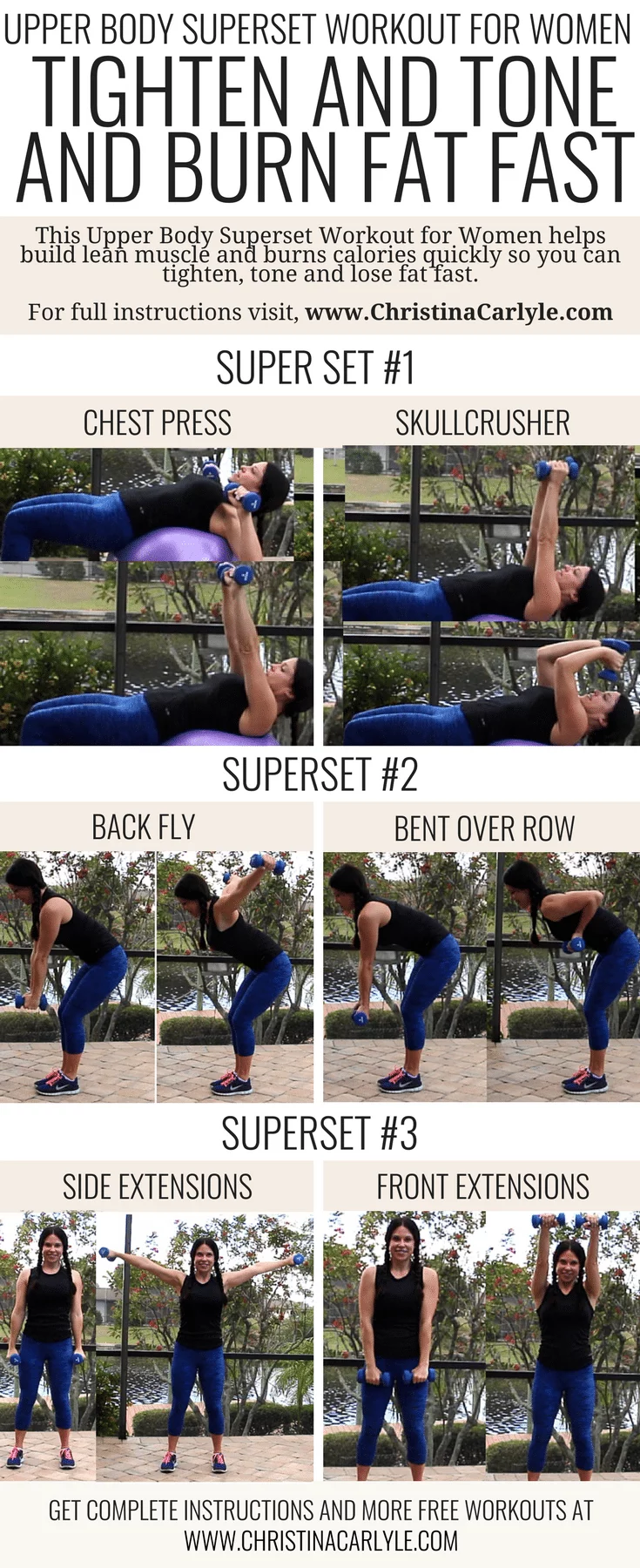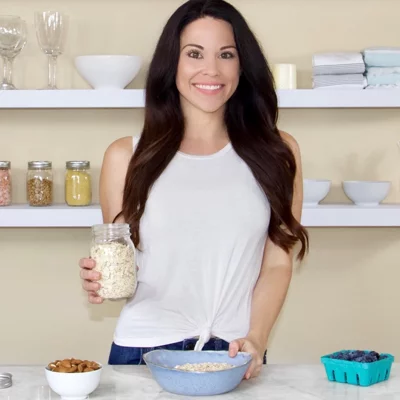 Christina is a certified Holistic Nutritionist, Personal Trainer, & Holistic Fitness & Health Coach. After healing multiple personal health issues, getting off 7 meds, & losing 40 pounds, Christina teaches others how to get Happy, Healthy, & Fit quickly with the most delicious food and least intense workouts.