BECOME A VIP & GET HOOKED UP
You'll get instant access to the VIP Section, an exclusive library stocked with resources that make it easy to burn fat & feel fabulous.  You'll get:
Delish & Nutrish Recipe Books
Quick & Easy Workouts that Work
Healthy Hack Cheatsheets for Rapid Results
Exclusive Content, VIP-only promotions, and More!
Sign up to become a VIP for FREE now while you still can.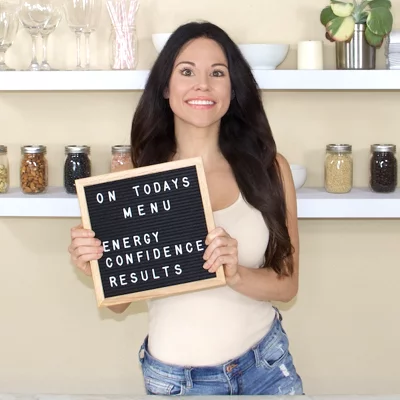 What's waiting for you in the VIP Section
♥  70 Healthy Things you Can Do at Home – Ideas to boost your mood, immunity, and metabolism at home
♥  10 Home Workouts – So you can get Fit & Healthy at Home
♥  Healthy Dessert Recipe Book – Get Dessert recipes that taste great and help you lose weight
♥  HIIT Fit Cards – A card game to make your own fun, fat burning workouts that work anywhere
♥  Smart & Simple Food Swaps – Discover how to upgrade everyday ingredients to boost metabolism
♥  30 Smart Snack Ideas – Get 30 quick and easy healthy snack ideas that boost energy and metabolism
♥  Clean 15 & Dirty Dozen – A Cheat Sheet that'll help you avoid toxins and save money on your grocery bill
♥  Probiotics & Probiotics – Learn what foods to eat to boost mood, energy, and immunity naturally
♥  Stretch Cheat Sheet – Recover quickly and soothe sore muscles & joints quickly with stretching exercises that feel fabulous
♥  Rapid Results Rituals – Easy things to add to your routine that help get you happy, healthy, and fit faster
♥  GMO-Card – a Cut-out card that let's you know if your food is truly safe or toxic at the grocery store
♥  Superfood Drink Recipe Book – Delicious drinks that boost energy and immunity
♥  7 Must-Have Phone Apps – Free apps that make it easier to get happy, healthy, and fit
♥  The Word Workout – Find out how to turn a word into a fun, fat burning bodyweight-only workout
SIGN UP AS A VIP TO GET free INSTANT ACCESS
GET HEALTHY & FIT FOR FREE
♥  You'll get instant access to the VIP-section so you can get started today.  
♥  You'll also get free weight loss & wellness advice via email every week.  These trainings include workouts, recipes, workshops, and other goodies that are great for you.
♥  VIP's get quality, no-nonsense content that really works.  I don't do spam. That's gross!  I know you're busy and don't have time for BS.
♥  It's free and you can change your preferences at any time.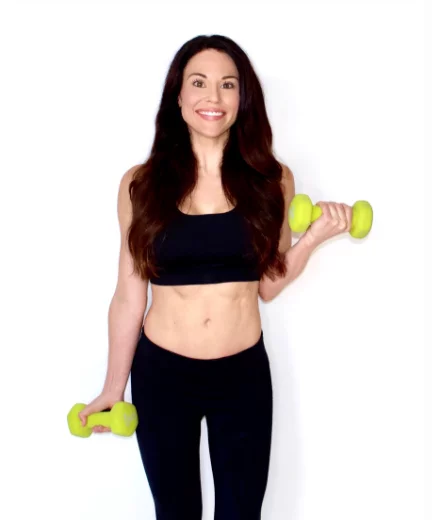 From Your Coach & Biggest Cheerleader
Christina Carlyle
I lost 40 pounds and kept it off for 10+ years. 
Now I teach women how they can, too without any BS.
I'll show you how to get Happy, Healthy & Fit – for life with delicious food & fun workouts.
Certified: Nutritionist, Personal Trainer, Holistic Fitness, Health, & Mindset Coach