Last Updated on July 28, 2019
Are you the type of person who doesn't like to workout?  You're not alone!
If you struggle to get motivated to workout, because you don't like exercise, I've got your back!
The trick to getting motivated to workout is to want to… and why do people want to workout?
Because on some level they see the benefits of exercise or they enjoy it.
The key to mastering motivation to workout is to see the value exercise has on your body and health and boost
If you're the kind of person that knows exercise is good for you, you know you should do it, but you can think of a million better things to do when it comes time to exercise (like me) today's episode of CCtv is for you!
In it, I discuss 10 easy ways you can boost enjoyment and motivated to work out… even if you really don't like exercise, like me.
HOW TO GET MOTIVATED TO WORKOUT WHEN YOU DON'T LIKE EXERCISE

Here are my top ways to boost the enjoyability of exercise so you can get motivated to workout.
These are the exact same tips I share with my clients and find that they help turn working out from an eye-rolling annoyance into a more enjoyable experience.
Here are my top tips in no particular order.  After you skim the list, leave me a comment and let me know which tip motivated you to workout the most.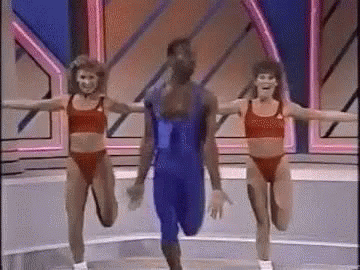 Take a Class

A lot of people struggle to get motivated to work out because they do the same thing over and over again…  When you do the same workout your body will adapt and you can get sluggish results, feel burned out, or bored.
Trying different exercise classes helps shake up your routine, boost motivation and your metabolism.
Try Zumba, yoga, pilates, step aerobics, body pump, kickboxing, or a spin class.  Once you find a class and instructor you like, you'll get motivated to exercise.  Classes are great because you get expert guidance and can connect with new, fitness friends, too.
Multitask

Multitasking is a way to and get other things done or to distract yourself while you workout.
As you're working out listen to an audiobook or podcast when you're weight training or doing cardio.
If you're doing cardio on a stationary bike, elliptical or walking on a treadmill, you can text, stalk social media or research (on your phone), watch TV, catch up on emails and play games (on your phone,) too.
I study for continuing education and return emails every single time I do cardio on an elliptical.  It's a great way to multi-task and 'make time' instead of saying I don't have time to workout.
Get Competitive

Working out with a competitive edge can be a great motivator for some people.  If you like a challenge and winning, try signing up for a race, exercise club, sports team, fitness contest, or weight loss challenge.
Adding a competitive edge can help keep you focused and motivated because you have a goal to work towards and want to win.  You can find local fitness groups on the app Meetup.
DRESS UP

Sometimes, wearing something cute, that makes you feel good about yourself can help boost motivation to workout.
When you look good, you feel good.  When you feel good, you do good.  Invest in some cute exercise outfits like a cute top, yoga pants, or sneakers.
You can also use reaching a weight loss milestone – as a way to reward yourself with cute workout clothes as a reward for working out!  For every 5 pounds lost, treat yourself to a new pair of yoga pants, or workout outfit, or anything else that motivates you.
Change your Focus

You may find it's easier to get motivated to exercise by shifting your focus.
Easy ways to change your attitude about exercise include thinking of exercise as quality alone time, instead of a pesky thing on your to-do list.
Shifting your goal from weight loss to other health benefits like stress relief, dealing with depression or practicing self-care can help boost motivation, too.
Always make sure you're exercising for you…  not someone else.  Exercising because someone else said you should (a significant other or doctor) can be de-motivating too because it implies something's 'wrong with you'.  So don't work out for anyone else's benefit, only your own, and think about how you're benefiting.
Cover Up

A lot of people struggle with motivation to workout because of the other people… they feel insecure and don't want to feel embarrassed or out-of-shape.  In this case, I recommend covering up with extra layers like a pullover or hoodie.
It's kind of like a security blanket and can help you feel more secure, shielding your body from judgmental strangers.  This is helpful for victims of sexual assault, beginners, and women with big breasts, too.
You can also do my workouts from home to avoid other people all together, too.

Switch it Up!
If you do cardio, try a different machine every day.  Get some different workout DVDs and exercise at home – you can dance one night, then do Zumba then next.
If you prefer to run or walk outdoors take different routes each time.
If you're weight training, try a new workout.
Switching things up helps get continuous results, prevent boredom and can help boost motivation, too.
Exercise Outside

Exercising outdoors is motivating, especially if you're used to being indoors.  Sometimes the thought of being in nature can be enough to motivate you to exercise.  It's easy too.  Simply get outside and get moving!
Ideas include walking in your neighborhood, a park, to-and-from a certain place, hiking, rollerblading, paddle boarding, kayaking, bike riding, or jogging.
I use to be the biggest gym-rat in my 20's but now that I'm older and work from home, exercising outdoors is my favorite. 
The fresh air and sunshine are very motivating for me.  I hit my local park, beach or run up and down stairs in the building near my office.


Jam Out

Boost your mood and motivation to move instantly with music!  If you've ever been to the gym and forgot your headphones, you know how powerful this tip truly is.
Make playlists with your favorite songs that make you feel positive, pumped up, smile, and/or inspires some booty shaking.  Good music is a great motivator!
Songs are typically 3-5 minutes, so pick to 6 to 10 of your favorite songs.  By the time you're done with your playlist 30 minutes will have passed.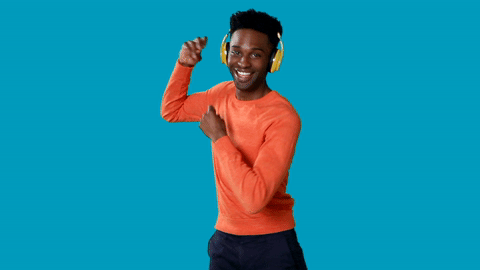 That's it!
 
Which tip was your favorite?  Can you think of a tip I missed?
Let me know in the comments.  I'd love to hear what works for you!
As always these tips only work, if you work them.  If you think this post would help someone you know, please share it.
Your Coach and Biggest Cheerleader
xxoo

Please pin this post to Pinterest to help inspire someone else that may be struggling with motivation.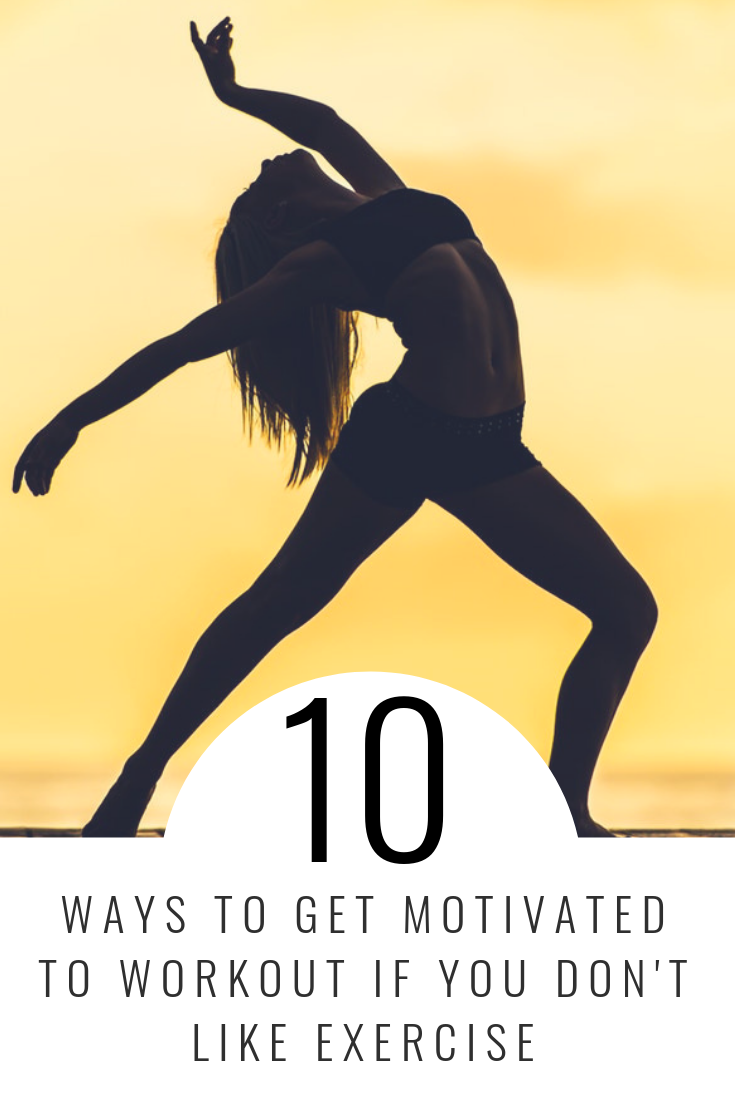 Heads up, Kitty Cat… these tips are a part of a bigger puzzle.  Piecing together tips and tricks you find online won't be very effective if you have hormone imbalances, toxic buildup, or metabolic dysfunction working against you.
I developed a free metabolic training that will let you know if you have any metabolic dysfunction.  I explain what's going on with your metabolism and the best way that you can start supercharging your metabolism so you can get fit and feel fabulous fast.  If you're struggling to lose weight and feel motivated, get started and learn more about this free training here.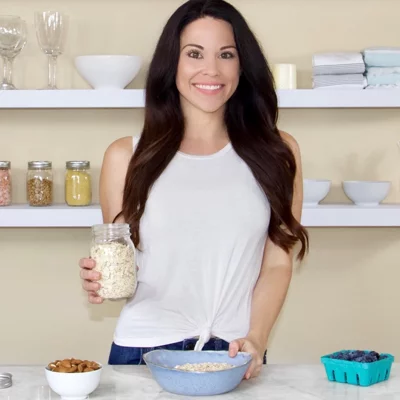 Christina is a certified Holistic Nutritionist, Personal Trainer, & Holistic Fitness & Health Coach. After healing multiple personal health issues, getting off 7 meds, & losing 40 pounds, Christina teaches others how to get Happy, Healthy, & Fit quickly with the most delicious food and least intense workouts.