Last Updated on September 21, 2019
If you're looking for a sweet, pumpkin flavored treat that you can enjoy guilt-free, I think you're going to love these easy pumpkin popsicles.
They're full of yummy pumpkin spice flavor… but this pumpkin popsicle recipe is healthy, nutritious, and easy to make.
My pumpkin popsicles are:
Free of artificial sugars
Dairy free
Gluten free
Vegan
Full of fiber, vitamins, and nutrients
Easy to make
Taste great!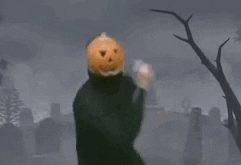 HEALTHY PUMPKIN POPSICLES
INGREDIENTS
*organic ingredients recommended*
1/2 cup unsweetened almond milk
4 frozen bananas (peel and freeze)
1 (15 oz.) can of pumpkin purée
3 tsp. cinnamon
½ tsp. pumpkin pie spice
½ tsp. nutmeg
3 drops vanilla extract
1 tbsp. honey
Remember to opt for organic ingredients, especially that canned pumpkin purée!  Here's the brand I used…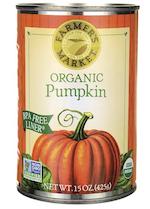 DIRECTIONS
Combine all ingredients in a blender and blend until you reach a smoothie-like consistency.
You may have to adjust your liquid ingredients to suit your desired consistency… Also, feel free to modify the spices to suit your tastes.
Once blended, pour into popsicle molds. If you don't have molds, you can fill up small, shallow cups or ramekins, and add a stick.  If you don't have sticks you can leave them in cups and enjoy the creamy blended mixture like ice cream.  (Check out my Nice Cream Recipe for more tips.)
Freeze your popsicles for at least 3 hours, so they can set before serving.  You may have to run hot water on the outside of your molds to help release the popsicle from the mold.  (I always have to.)
I get the water hot, dip the molds in it, then massage them out until they're loose enough to pull out of the molds.
Enjoy immediately once you pop them out of the mold.
Here's what mine looked like when I was done.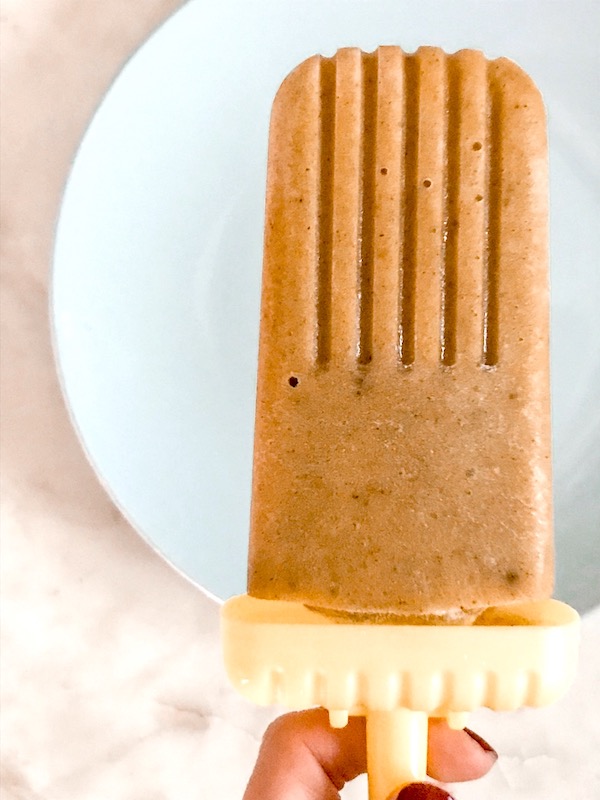 I hope you love them as much as I did.  Leave me a comment to let me know how your Pumpkin Popsicles turned out.
Your Coach and Biggest Cheerleader
xxoo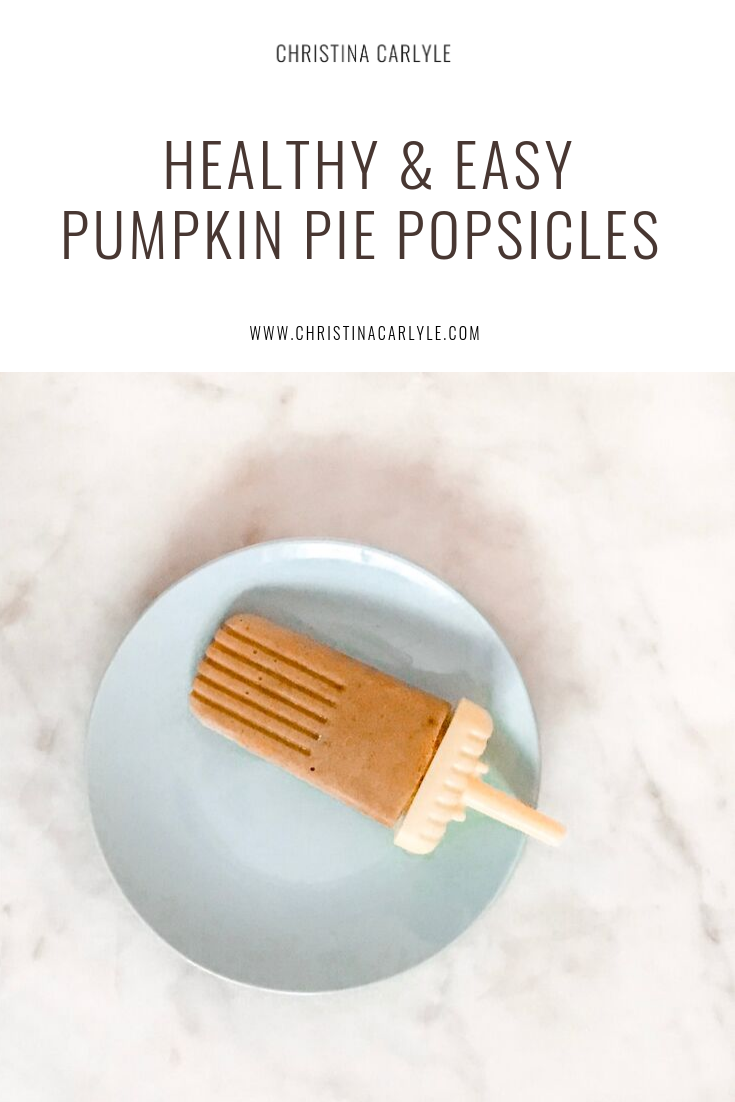 If you like this recipe, I think you'll love my other pumpkin recipes, too.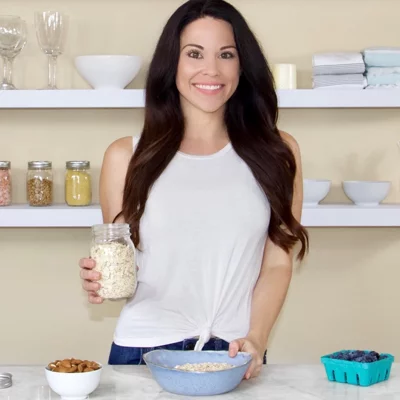 Christina is a certified Holistic Nutritionist, Personal Trainer, and Fitness & Health Coach. After healing multiple health issues, getting off 7 meds, & losing 40 pounds – and keeping it off for 10+ years, Christina teaches others how to get Happy, Healthy, & Fit quickly without any bullshit.  She'll show you how to slim down, tone up, and feel fantastic naturally with the most delicious food and least intense workouts possible.