Last Updated on September 14, 2023
These healthy pumpkin spice coffee and pumpkin coffee creamer recipes are dairy-free, low-sugar, and made with real food ingredients that taste great.
You can make this Pumpkin Spice coffee recipe in 5 minutes and it's a lot cheaper and healthier than the PSL's at Starbucks.
It feels like fall has been slapping me in the face everywhere I go lately.
First, it was the gigantic fall display and at Target.
Then it hit me again at Homegoods with all of the Halloween decor and pumpkin scented candles.
Then the news announced that Starbuck's is welcoming back its signature Pumpkin Spice Latte.
Now it feels like pumpkin spice is everywhere.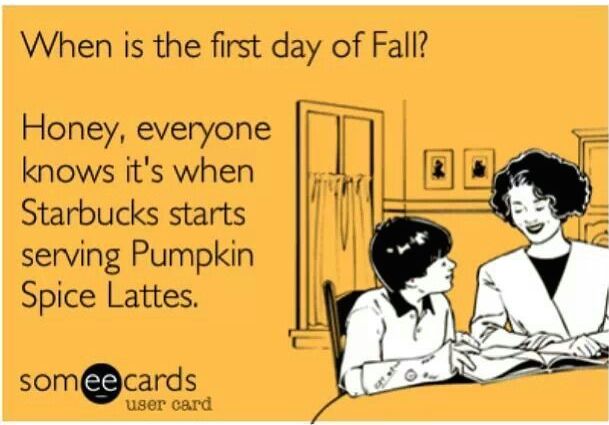 But even when Starbucks' signature drink is available you may want to think twice about getting a cup…
PSL's you can get from a drive-through are full of artificial, unhealthy ingredients and chemically created pumpkin flavor.
Here's a highlight reel of side effects from the icky ingredients in the Starbucks version via Food Babe… and no the other options out there aren't any better.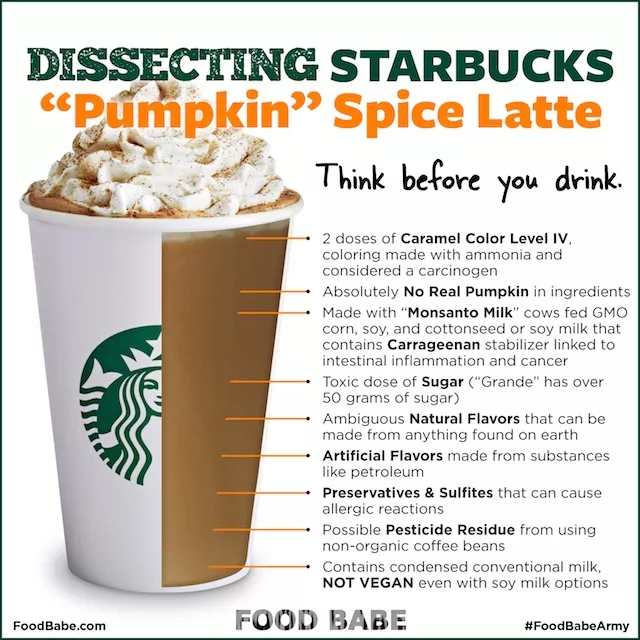 source:  Food Babe
Not only is the SPL toxic…  it's full of sugar!
This is a screenshot of nutrition facts straight from Starbucks' website.
There are approx. 50 grams of sugar in a grande!
And that's with skim milk and no whip cream…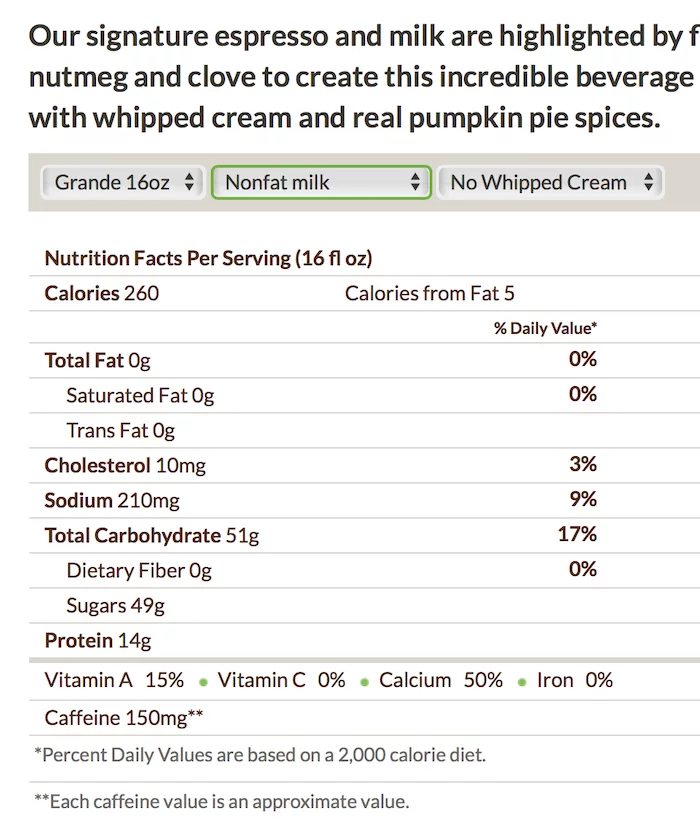 Source: Starbucks
Even though I LOVE pumpkin flavor, a pumpkin spice coffee isn't something I'd ever order.
Between the carcinogenic chemicals and sugar, it's not something I'd want to put in my body.
But when I kept seeing and hearing 'Pumpkin Spice' I really wanted one.
So I wanted to see if I could make a pumpkin spice coffee that's actually healthy.   And I did.  : )
Each serving of my Healthy Pumpkin Spice Coffee Recipe has approx. 50 calories, costs less than a dollar to make, and it tastes amazing!  It's so good I had to share it with you!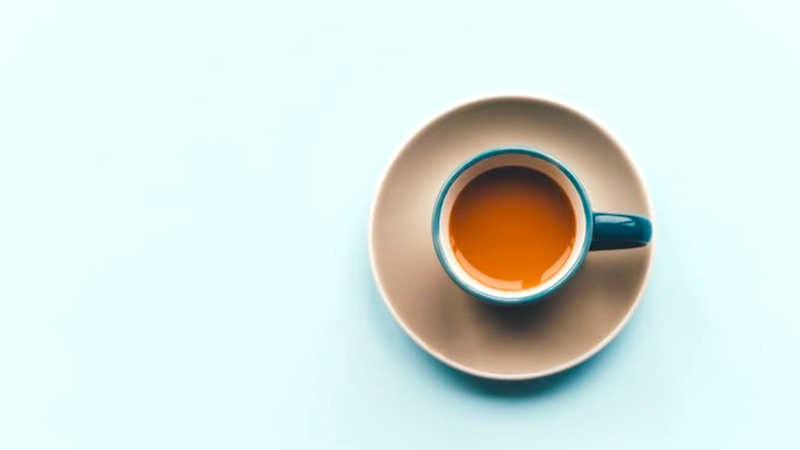 Healthy Pumpkin Spice Latte / Coffee Recipe
*organic ingredients recommended*
1 cup almond milk (or any other nut milk dairy alternative)
2 tsp. maple syrup
1 tbsp. pumpkin puree (opt for organic)
1 tsp. pumpkin pie spice
1/2 tsp. vanilla extract
1/4 cup freshly brewed espresso or 1 cup freshly brewed coffee (make sure you're using quality coffee)
How to Make Pumpkin Spice Coffee
While your espresso or coffee is brewing, combine the remaining ingredients in a small saucepan and simmer over low heat for 5 minutes.
The longer you simmer it, the stronger the pumpkin spice flavor will be.
When you're ready, pour in your coffee (or espresso) then whisk for a minute or two until foamy.
This makes 1 serving.
Enjoy it hot or let cool and pour over ice.
Too boost the pumpkin flavor add on my pumpkin pie spice coffee creamer. (See recipe below)
OMGawd this is Good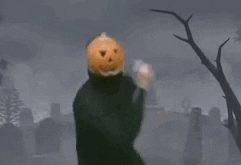 It takes about 5 minutes to make and each serving only has approx. 50 calories!
I always make mine iced with coffee because espresso makes me too jittery…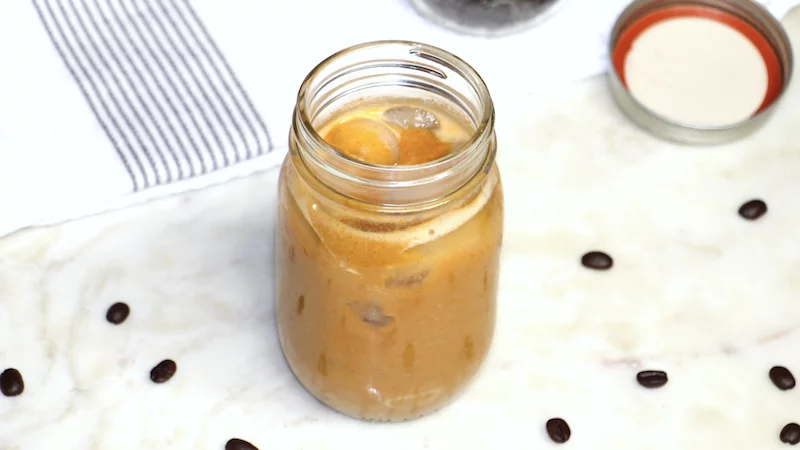 I also like to add pumpkin spice creamer to my coffee.  This helps boost the pumpkin flavor in a healthy way.
My pumpkin spice coffee creamer uses real food ingredients.
Making your own pumpkin coffee creamer ensures you'll avoid inflammatory, addictive, chemical ingredients like carrageenan and artificial colors & flavors found in store-bought pumpkin coffee creamers.
HOW TO MAKE PUMPKIN SPICE COFFEE CREAMER
*organic ingredients recommended*
2 tsp. pumpkin pie spice

1/4 cup pumpkin puree (not the pie filling)

4 tbsp maple syrup or 3 dates

1 cup nut milk

1 cup coconut milk
PUMPKIN COFFEE CREAMER INSTRUCTIONS
Add the spices to a saucepan on medium-low heat and toast for 1 minute, stirring occasionally.

Using a whisk, mix in the pumpkin puree and maple syrup (if you're using dates instead, we'll add those later).

Whisk the pumpkin spice mixture for approx 30 seconds.

Reduce the heat to low.

Add in the

nut

and coconut milk.

Remove from heat and whisk until well mixed.

Let cool to room temp.
Once cooled, pour your pumpkin coffee creamer into a heat-proof glass bottle, like a mason jar, and refrigerate.

This will keep in the fridge for up to 5 days.

Feel free to adjust the pumpkin pure and spices to suit your tastes.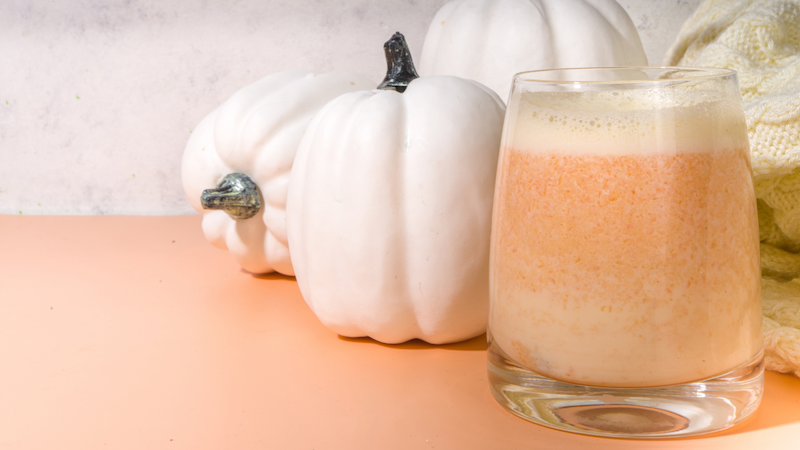 I like to shake my cooled coffee with the creamer and then pour it over ice.  It's so good!
I hope you enjoy these recipes
Leave me a comment and let me know how your pumpkin coffee turned out. : )
xxoo

Pin this post to Pinterest so you'll have it forever.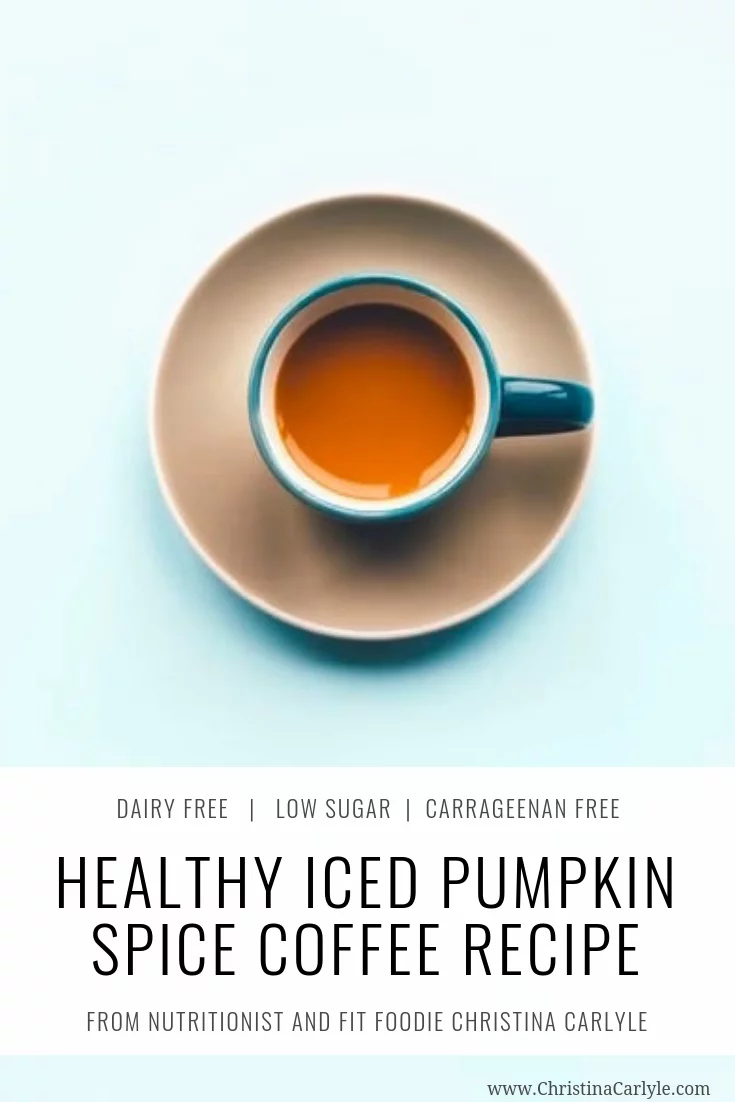 If you like this recipe, I think you'll love my other pumpkin recipes, too.