Last Updated on May 4, 2020
A lot of women I've trained want to lift and tighten their tushes.  While others wish they had more junk in the trunk.  I know I do.  I swear my mom took no-ass-itol pills when she was pregnant with me!
Whether you want to add a little lift or some boost to your booty, there are 8 crucial moves to master to sculpt an hourglass figure.  The muscles to target?  Your butt and gut!
A flat front helps balance your physique and emphasize the bubble in the back.  This workout will help you sculpt a sexy hourglass figure fast.
Behold!
Sculpt Serious Curves with the Hourglass Workout
See me explain the workout and share the exercises in today's episode of CCtv.
8 Easy (but effective) Exercises to Sculpt a Tiny Waist and Bubble Butt
Perform the exercises in each set, back-to-back with little to no rest between to keep your heart rate up and burn more calories.   For the best results repeat each exercise 20 times and repeat the series of sets 3 times.  This entire workout only takes about 30 minutes.  Make sure you take little to no rest between exercises.
THE HOURGLASS WORKOUT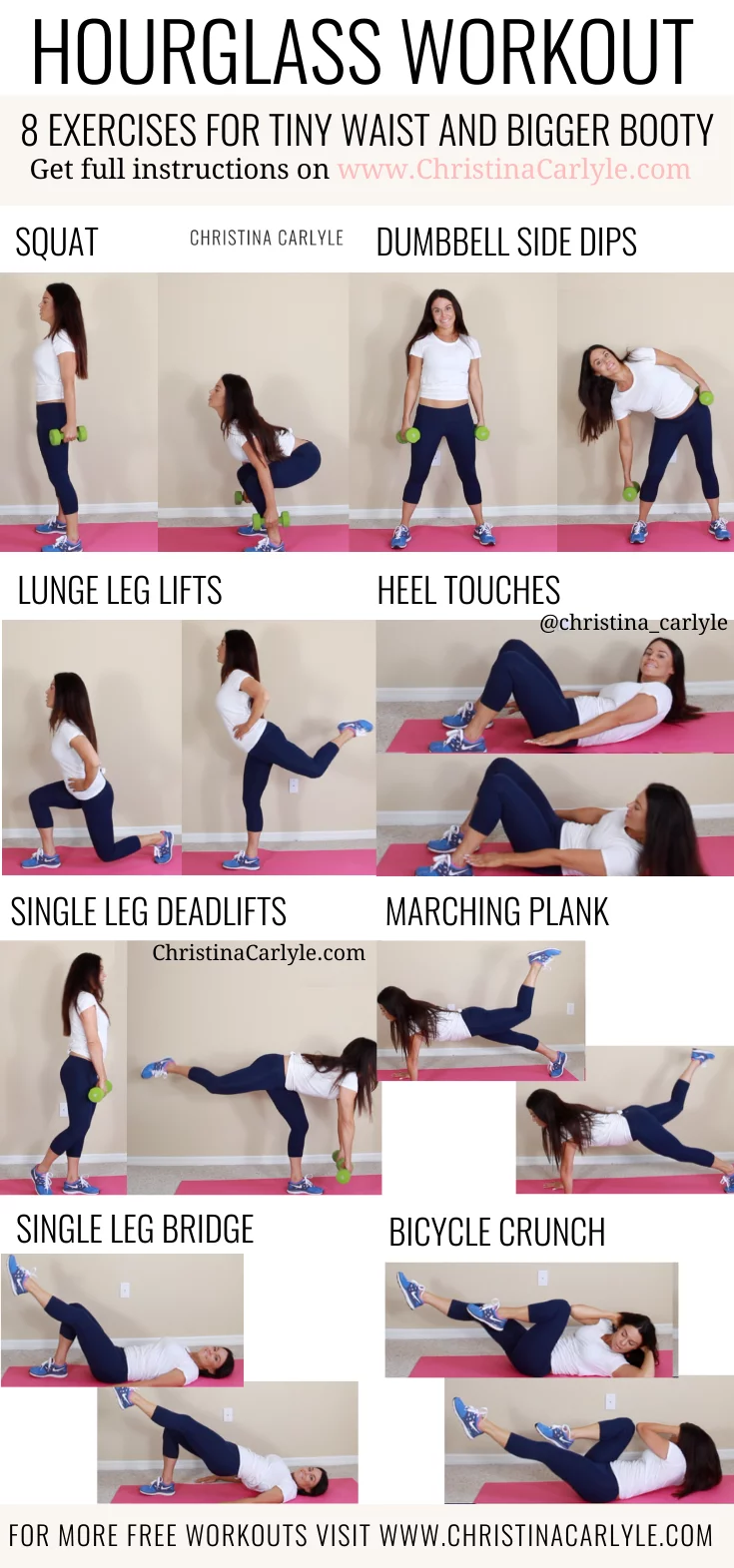 Pin this workout to Pinterest so you'll have it forever.
Get Your HourglASS On!
Want an extra booty boost?  Add more Bubble to your Butt with my Squat Challenge.  This Butts and Guts Workout will help you sculpt serious curves, too.
But they only work if you work it!  So work it!  You are so worth it!
xxoo

You can't out-exercise a bad diet.  For the best possible results, follow a meal plan and complete workout program.  If you need help I've got you covered.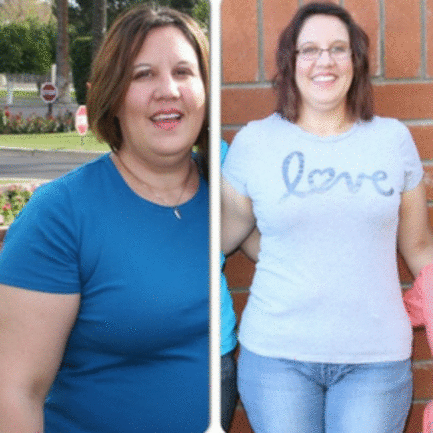 Results using my Total Transformation Program
Check out Nhu's results after just 30 days working my Total Transformation program.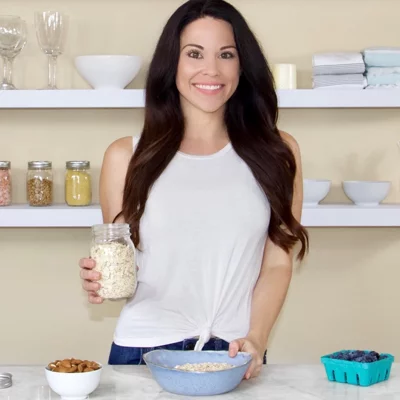 Christina is a certified Holistic Nutritionist, Personal Trainer, and Fitness & Health Coach. After healing multiple health issues, getting off 7 meds, & losing 40 pounds – and keeping it off for 10+ years, Christina teaches others how to get Happy, Healthy, & Fit quickly without any bullshit.  She'll show you how to slim down, tone up, and feel fantastic naturally with the most delicious food and least intense workouts possible.