Last Updated on July 28, 2019
A lot of people think a toned, flat tummy requires a bajillion crunches… but that's so not the case. Crunches can actually wreck your spine.  Everyone seems to be requesting tips on how to get flat, defined abs lately so, I put together this crunch-free ab workout for you.
You can exercise your tummy – in 20 minutes flat – without a single crunch.  Remember, to suck in your belly button towards your spine to ensure you're engaging the deepest ab muscles (i.e. the transverse)… and getting the most out of these core exercises.
See me demo today's ab workout in this episode of CCtv.
Ab Workout
How to do this Ab Workout
This ab workout has 6 exercises that target all of the muscles in the core.
To complete one set, repeat each exercise until you 'feel the burn.'  Once you feel the burn do 5 more.  Ideally, you will be working in the 20-30 rep range.
For the best results, you need to keep your heart rate up… so take as little rest as possible between exercises and sets.
Do 3 full sets – of all 6 exercises – to complete your workout. You can do 4 if you want extra credit. 😉
I recommend doing this workout one time a week… along with a few of my other workouts.  
Combining these exercises with a full body workout routine and a meal plan will get you the best possible results.  You can't spot reduce fat from your abs.  Adding a complete professional program will help you burn fat and get a tight tone stomach faster.  If you need help with a complete weight loss program, I've got you covered.
It works if you work it!   So work it, YOU'RE WORTH IT!
Leave me a comment and let me know if you felt the burn.
Your Coach and Biggest Cheerleader
xxoo

Pin this workout to Pinterest so you'll have it forever.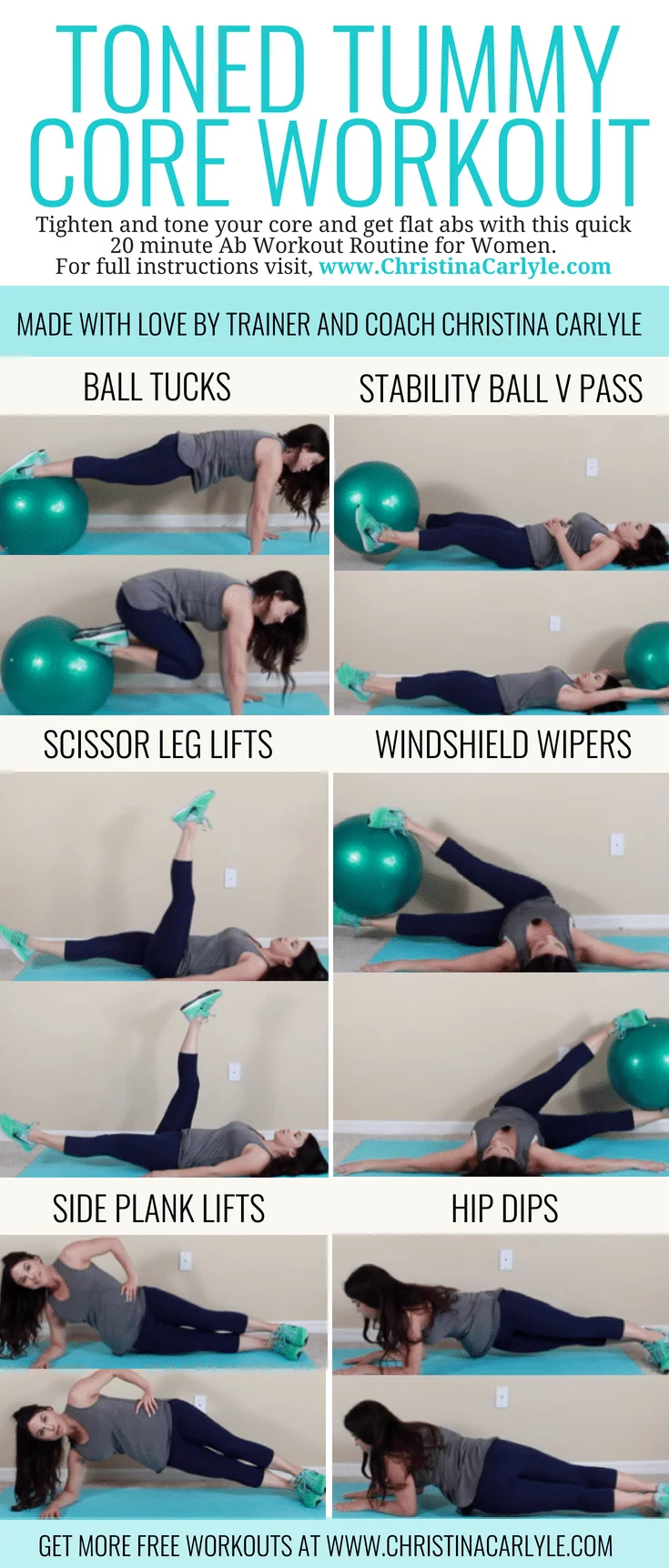 If you liked this workout you'll love these ab workouts for women, too.