Last Updated on July 28, 2019
Looking for the best Oblique Exercises for women?  You are in the right place.
Lots of ladies are trying to get an itty bitty waist these days… which is why waist training is all the rage.
But as I've already explained, waist trainers force you to squeeze and contract your abs in tight.  It's the contraction that helps you get FLAT abs… not the waist trainer.
To reduce your waistline, you need to train the oblique muscles consistently.
Incorporating oblique exercises into a complete training program helps tighten the sides of the core and shrinks the waistline. (Following a meal plan + full body workout program = complete training program)
To help you get started I created this workout with some of the best oblique exercises for women.
When done regularly, they can help you sculpt some serious curves and lose inches from your waist.  Press play to learn more.

The Best Oblique Exercises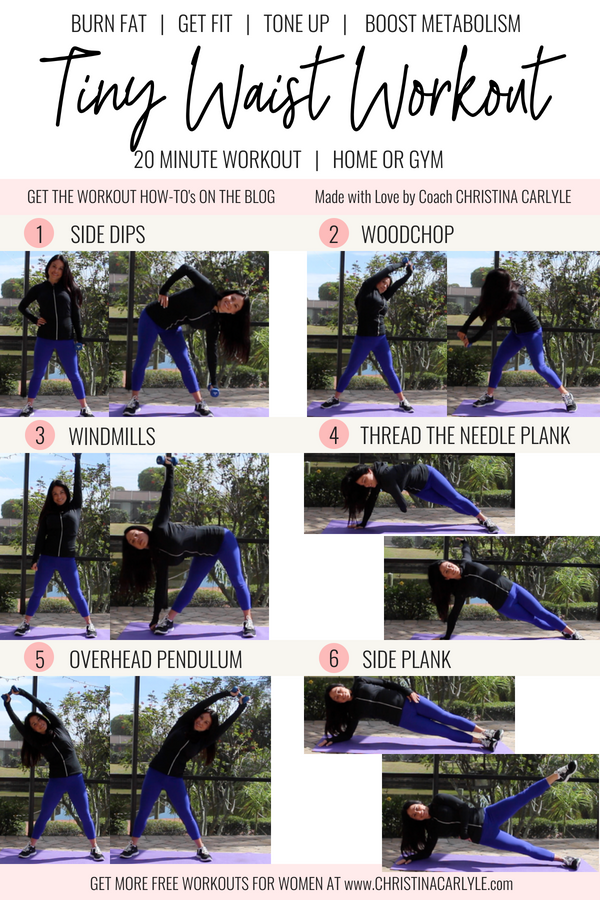 Pin this post to Pinterest so you'll have it forever.
How to do the Oblique Exercises
The six exercises in this workout target the internal and external obliques by alternating twisting movements with some non-twisting oblique exercises.
Start with the first exercise and repeat the movement 20 times to complete 1 set.
Once you're done, immediately start the next exercise without resting.
Do 1 round of all 6 exercises, to complete 1 set.
Do 4 full sets of all 6 exercises to complete this workout.
I recommend doing this routine at least twice a week.
For the best results possible, use this workout along with your meal and exercise program.
When you're done with this workout, leave me a comment and let me know if you felt the burn.
It only works if you work it, so work it.
YOU are so worth it!
Your Coach and Biggest Cheerleader
xxoo

Check out these workouts that target the core and waist, too: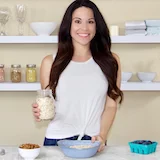 Christina is a certified Holistic Nutritionist, Personal Trainer, & Holistic Fitness & Health Coach. After healing multiple personal health issues, getting off 7 meds, & losing 40 pounds, Christina teaches others how to get Happy, Healthy, & Fit quickly with the most delicious food and least intense workouts.