Last Updated on January 22, 2021
Do you want a bigger butt and a flat, toned tummy?  If so, this butt and ab workout is for you!
The most popular requests I've been getting lately have been for a bigger booty and flatter abs.
I mean… who doesn't want to get their abs flatter and their booty round, high, and tight?
That's exactly why I created this butt and ab workout.  It's quick, easy-ish, and works!
It has 6 different exercises that target the glutes and core muscles and sculpts curves in all the right places.
The best part?  All you need is a set of dumbbells and 20 minutes.
BUTT AND AB WORKOUT
First, warm-up for 5 minutes with some light cardio.  Walk on a treadmill, jog in place, do jumping jacks, etc.
Next, do each exercise 15 times to complete one rep.
Try to take little to no rest between exercises.
One full round of all 6 exercises is one set.
Do 3 full sets – of all 6 exercises – to complete this workout.
Ready to rock?  Let me know if you're going to try or if you did this in the comments.  I absolutely love hearing from you!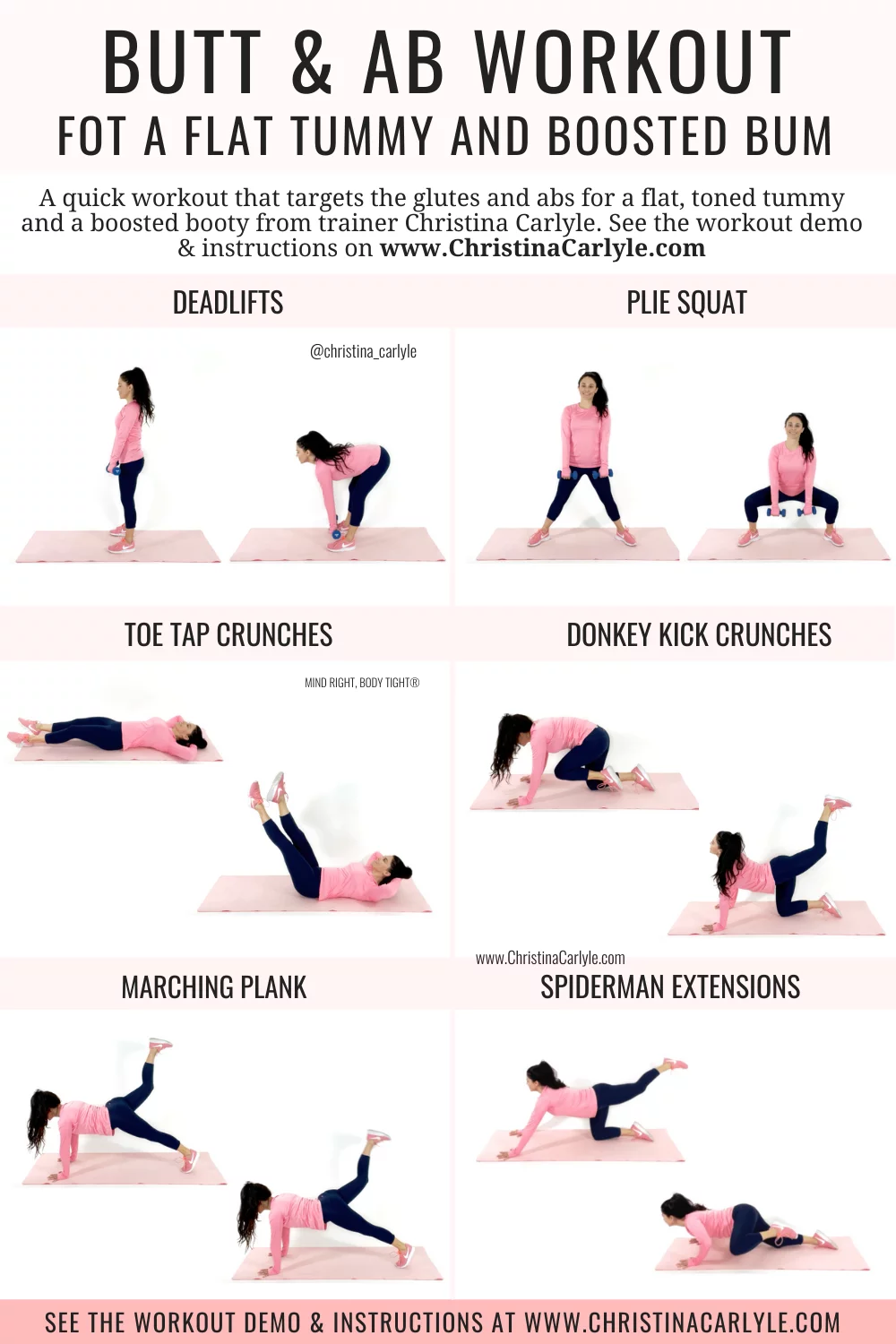 Pin this workout to Pinterest so you'll have it forever
PSA! This workout targets your abs and glute muscles… But unfortunately, you can't spot-reduce fat from your abs and booty. (I wish!)
To lose fat it's imperative that you follow a meal plan that works with your unique metabolic type & workout routines.  Always remember, your food has to work with your unique metabolic needs and workouts, to get results!
As always, this workout only works if you do.
So work it.  YOU are so worth it!
Your Coach and Biggest Cheerleader
xxoo

P.S.  If you liked this workout, you'll love my programs!  Take the Exercise Style Quiz to find the right workout program for you.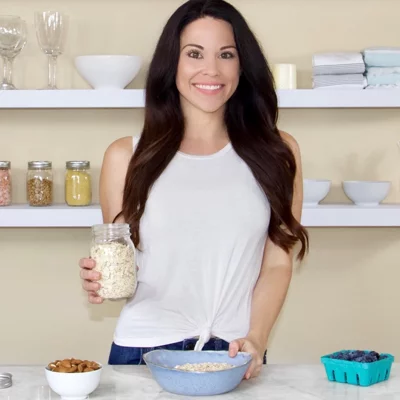 Christina is a certified Holistic Nutritionist, Personal Trainer, and Fitness & Health Coach. After healing multiple health issues, getting off 7 meds, & losing 40 pounds – and keeping it off for 10+ years, Christina teaches others how to get Happy, Healthy, & Fit quickly without any bullshit.  She'll show you how to slim down, tone up, and feel fantastic naturally with the most delicious food and least intense workouts possible.