Last Updated on July 19, 2019
Do you want to lift your butt and boost your booty?  Do you feel like butt exercises make your legs bigger instead of your buns?
If so, these butt lifting exercises are perfect for you!  Together they make a quick and easy butt lifting workout that helps lift the glutes – in 30 minutes flat – without bulking the legs.
Two of my most popular posts ever are dedicated to helping ladies slim down their legs.  (They are How to get Lean Legs and How to Lose Thigh Fat in case you want to check those out.)
But, so many ladies want to lift and build bigger booties and feel like when they try their legs get bigger, too.
It's completely possible to lift your butt and avoid building your legs.  That's why I put together this fun butt workout together for you.
In it, we'll be doing the best butt lifting exercises for women.
These butt lifting exercises use body weight and multi-directional movements so you can target all of the muscles in your glutes.  Together the best butt lifting exercises will perk up your booty quickly.
Plus, the rep count strategy we'll be using will help lift, round, and tighten your butt, and avoid bulking your legs.
Butt Lifting Exercises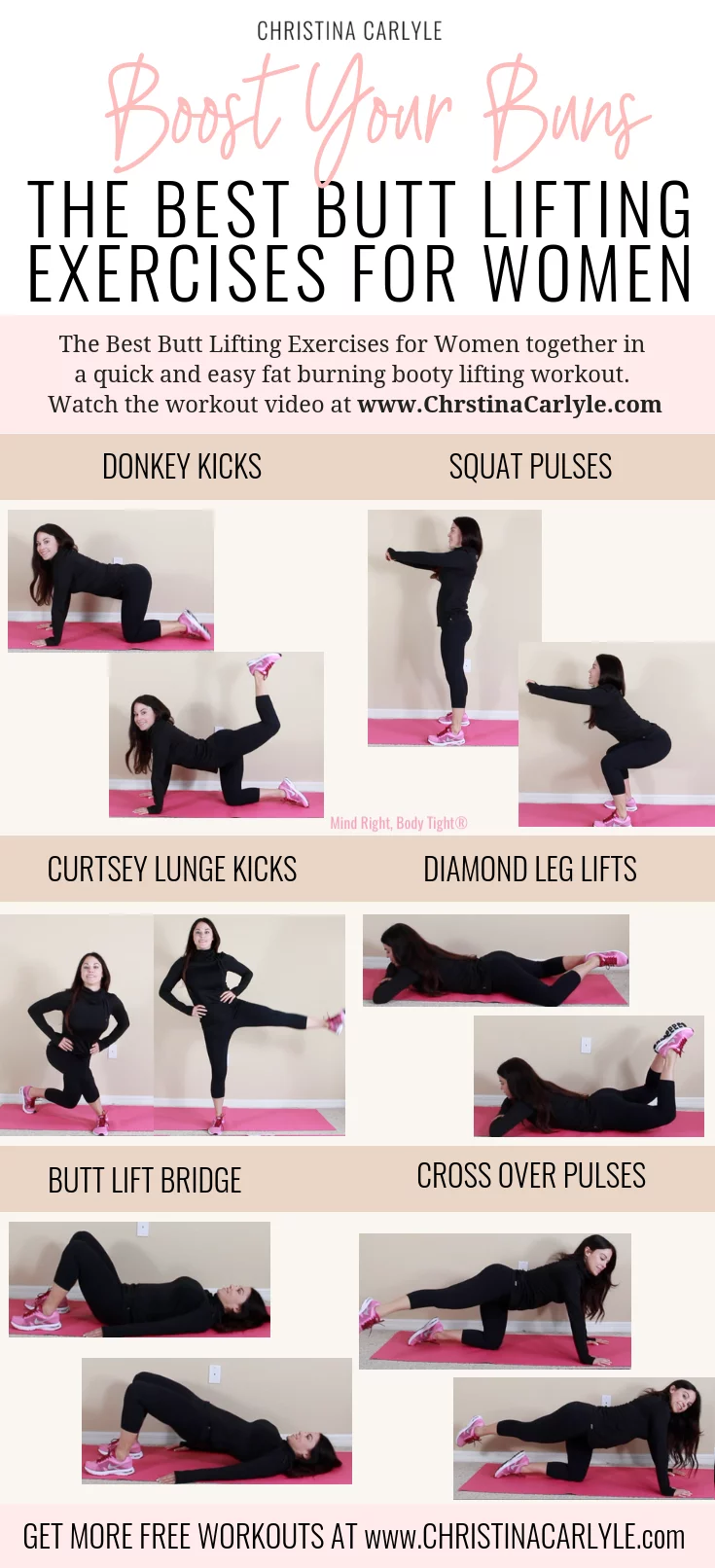 Pin this butt lifting workout to Pinterest so you'll have it forever.
How to do this Butt Lifting Workout
Warm up first with light cardio and stretches for 5 minutes.
This butt workout has 6 exercises that target all of the muscles in the glutes to lift the booty.
To complete one set, repeat each exercise until you 'feel the burn.'  Once you feel the burn do 5 more.  Ideally, you will be working in the 20-30 rep range.  You may add ankle weights if you want to increase the intensity.
For the best results, you need to keep your heart rate up… so take as little rest as possible between exercises and sets.
Do 3 full sets – of all 6 exercises – to complete your workout. You can do 4 if you want extra credit. 😉

I recommend doing this butt workout one time a week, in addition to another booty/lower body workout of mine.
HEADS UP…  If you want noticeable results – faster – it's very important to follow a meal plan, while you're training.  Abs really are made in the kitchen and you cannot out-exercise a bad diet.
Combining this arm workout with a consistently cardio, a full body weight training program, and a meal plan will get your definition to pop faster.
If you need help with a meal plan and training program I've got you covered.  Click here to learn more.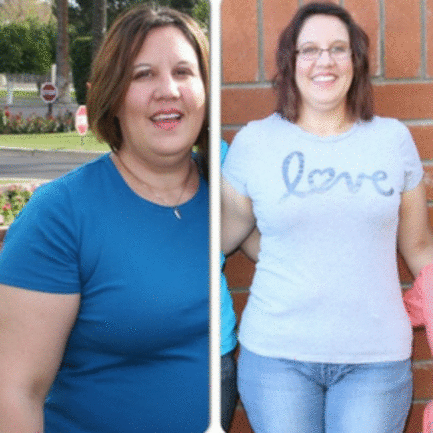 Results using my Total Transformation Program
Leave me a comment and let me know if you felt the burn.
It works, if you work it!   So work it, YOU'RE SO WORTH IT!
Your Coach and Biggest Cheerleader
xxoo

If you like this butt lifting workout you'll love my other butt workouts, too.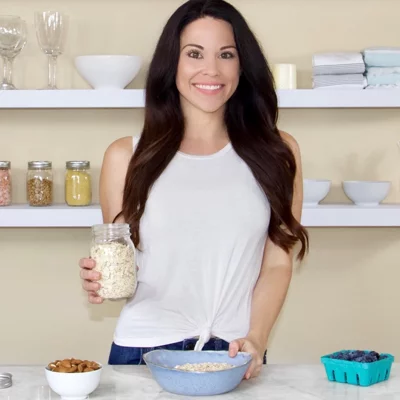 Christina is a certified Holistic Nutritionist, Personal Trainer, and Fitness & Health Coach. After healing multiple health issues, getting off 7 meds, & losing 40 pounds – and keeping it off for 10+ years, Christina teaches others how to get Happy, Healthy, & Fit quickly without any bullshit.  She'll show you how to slim down, tone up, and feel fantastic naturally with the most delicious food and least intense workouts possible.