Last Updated on February 16, 2021
Lower Ab Workout
If you're looking for a lower ab workout, you're in the right place!  A few weeks ago I started making a series of training videos dedicated to creating workouts that trouble women the most.  It's no surprise to me that requests for lower ab workouts starting popping up in the comments and emails.
Lots and lots of ladies wanted a workout for their lower abs.  Some asked for exercises specifically for their lower abs because crunches aren't cutting it.  Some straight-up wanted to know 'How can I lose my pooch?'  And that's exactly what I'm going to teach you today.
How to Workout the Lower Abs
The term "lower abs" is kind of misleading because the muscles in the lower section of your core (aka the rectus abdominis muscle) actually covers the entire ab areas… it just so happens to connect to your pelvis.
Because your legs are also attached to your pelvis – and because your legs make up about 40% of your body weight – the absolute best way to target the pooch area is to lift and lower your legs…
Holding your legs up off the ground and pushing them upwards automatically engages the lower portion of your abs and you don't need any fancy equipment to get results.
Do you have a pooch of fat on your belly that you'd like to lose?  Then you're going to love today's episode of CCtv. In it, I share today's lower ab workout and explain how to lose your pooch.  Check it out below.
How to do this Lower Ab Workout
There are 6 exercises targeting the lower abs in this workout.
You'll need to do each exercise until you 'feel the burn' and once you feel the burn do 5 more.
Do each exercise one time to complete 1 'round' or set.
Do 3 full sets of each exercise to complete your workout.
I recommend doing this workout at least once a week… along with another full ab workout.  (I have tons of those for you here.)  If you train this area consistently you will build lean muscle in that area.
This workout targets the muscles in the lower ab area.  But you can't spot train to reduce fat lower ab fat.
Pin this Lower Ab Pooch Workout to Pinterest so you'll have it forever.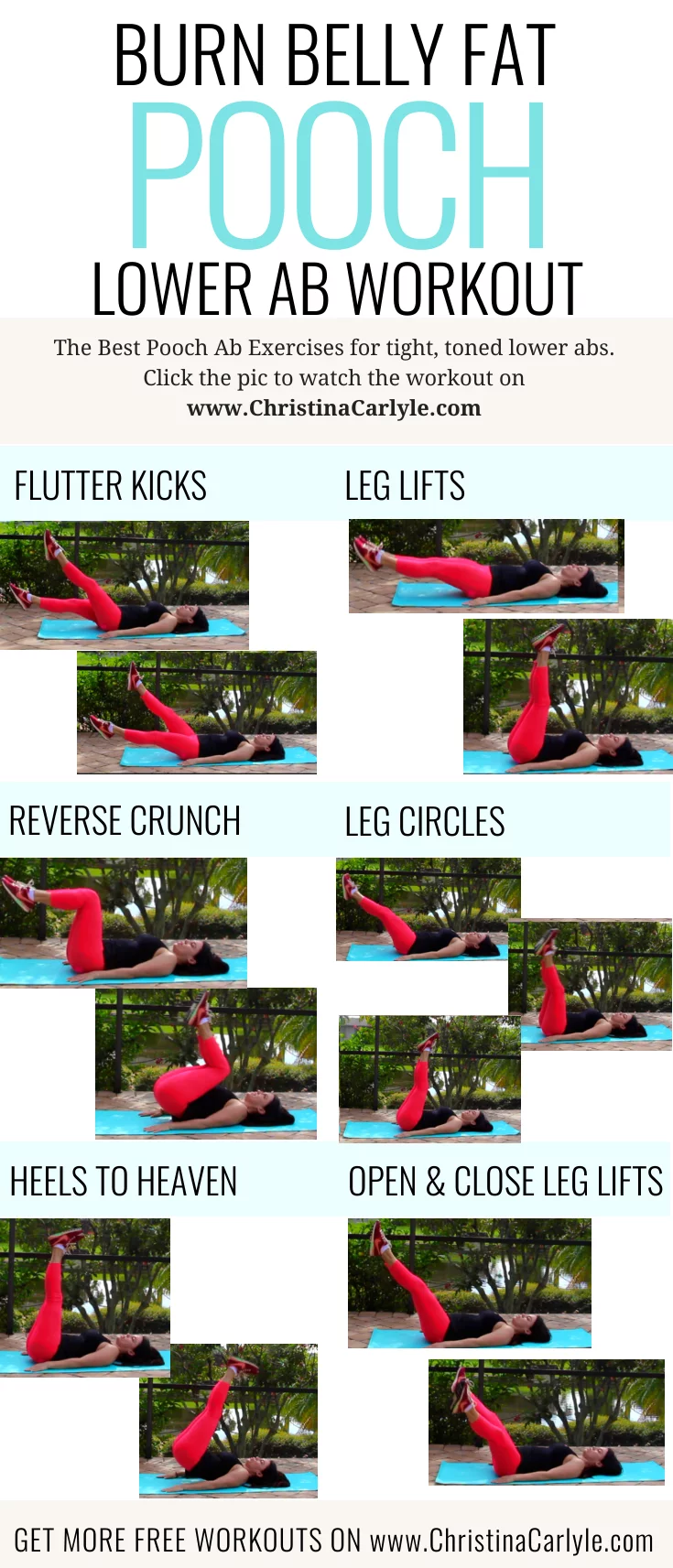 This workout only works if you work it, so work it.  YOU are so worth it!
If you truly want to lose weight and improve your health and confidence join my Total Transformation Challenge.  You'll get noticeable results in DAYS not weeks!!  Guaranteed.
It only works if you work it, so work it.  YOU are so worth it!
Your Coach and Biggest Cheerleader
xxoo

Check out the other workouts in this series below:
TIP:  For the best possible results, follow a meal plan and complete full body training program to burn the most fat from your lower abs.  If you need help, I've got you covered.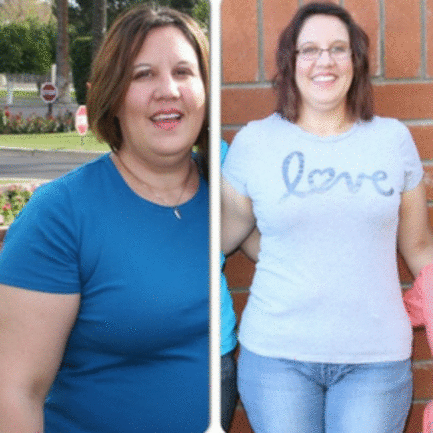 Results using my Total Transformation Program
You'll get noticeable results in DAYS not weeks!!  Guaranteed.
If you like this workout, you'll love these ab workouts, too: