Last Updated on March 29, 2022
Lazy girl workouts burn fat and boost metabolism with minimal effort, energy, and intensity.
My lazy workouts are perfect for busy women, beginners, or anyone that struggles to get motivated to exercise.
Are you a Lazy Girl?
When it's time to workout, do you:
Start thinking of a million better things to do to get out of exercising?
Feel unmotivated, too busy, stressed, overwhelmed, or tired to workout?
Hit the snooze button a half dozen times and sleep through your gym session?
Roll you eyes because you don't like overly-intense workouts or the gym very much?
Struggle with confidence because you've been out of a workout routine, are just getting started working out?
Feel concerned about knee pain, back pain, or aggravating an injury or causing more inflammation?
If you find yourself answer 'Yes' to any of the above, my lazy girl workouts are perfect for you!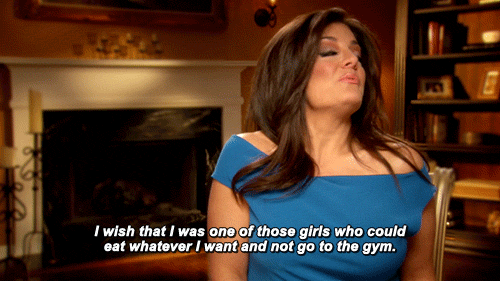 same girl, same
THE LAZY WORKOUT STORY
As a fitness and health coach, a lot of my clients struggle with motivation to exercise. I totally get it.  Once upon a time I was 40 pounds overweight.
I love food and have a love/hate relationship with exercise.  Between my brain injury, battle with depression, and spine injury, it can get really hard for me to get motivated to exercise.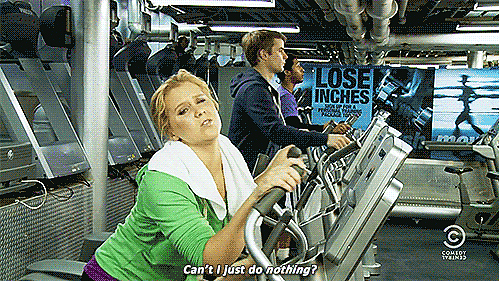 I became a trainer and nutritionist to get fit, healthy, and master motivation so I could lose weight and keep it off.  And I did.
Then one day I got in a car accident (not my fault). During the car accident my back was permanently injured. Even though I know better, I struggle to get motivated to exercise, even more now… but as a motivation master (and fitness and health coach) I do it anyway.
While training in the gym one day after my car accident another trainer started calling me lazy because I wasn't lifting heavy weights.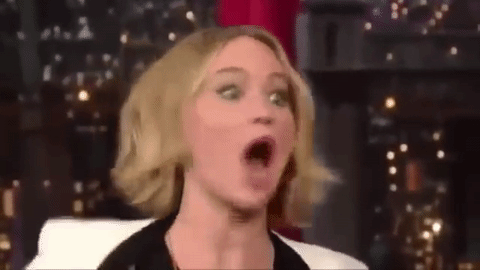 That day I went all out obsessed finding out how to get fit faster with less exercise, intensity, time, and effort.  And I did.  : )
That's how my lazy workouts were born.  I started sharing them with my clients and loved the workouts SO much that I shared them on my YouTube channel and they were a huge hit!
They're by far my most popular workouts ever which led to me creating my Lazy Girl Exercise Program.
Now I'm on a mission to help 'lazy' girls like me get better results in less time. 🙂
Lazy Girl Workout
Seriously, this is the ultimate no-excuses workout that burns fat and boosts the metabolism fast.  It's perfect for busy women, beginners and people that struggle to get motivated to exercise.
See me explain and share the Lazy Girl Workout in today's episode of CCtv.
WHAT IS A LAZY WORKOUT?
Don't be fooled by imposter lazy girl workouts floating around the internet copying my pioneer approach to fitness.  To be truly 'lazy' and workout must:
Be Low Impact – no jumping around allowed
Only Use Bodyweight or Dumbbells
Use my Lazy Training Method, strategic combinations of exercises, and my rep count rule. 🙂
Pin this Lazy Girl Workout to Pinterest so you'll have it forever

How to Do this Lazy Workout
There are 8 exercises in this Workout.
Do each exercise until you feel the burn.  Once you feel the burn do 5 more.  Max out at 30 reps.
If you're using weights and it's too easy (like you could go on and on and on), increase the weight… if it's too hard (like you're struggling to get to 10)… decrease the weight.
Move from one exercise to the next without resting.
Do each exercise one time to complete one set.
Do 3 full sets to complete the workout.
For the best results do this workout one time a week in addition to my Lazy Girl Exercise Program.
Ready to rock? When you're done, leave me a comment and let me know if you felt the burn.
It only works if you work it, so work it.  YOU are so worth it!
If you think this workout will help someone else that's struggling with motivation, please share it to help another "Lazy Girl". 🙂
I've gotten a lot of positive feedback from it from ladies who've tried it and really felt the burn (from bed!)
If you work it, let me know if you felt the burn in the comments. I love hearing from you.
Sending you so much love!
Your Coach and Biggest Cheerleader
xxoo

If you loved this workout, then you'll love my other Lazy Workout routines, too!  Check them out!
If you love my Lazy Girl workout, you'll love the Lazy Girl Exercise Program. Stop working out harder than you have to and start getting better results.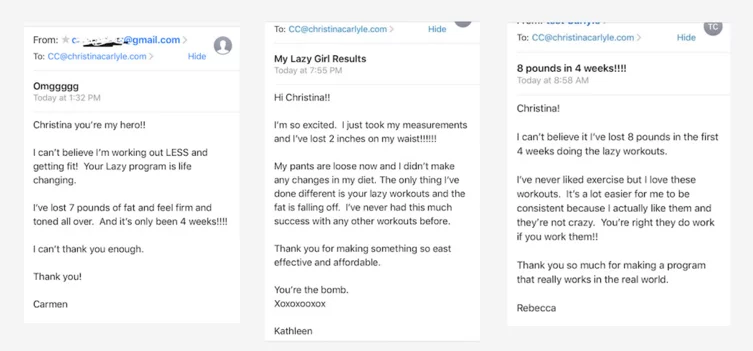 Don't forget to post this workout to Pinterest so you'll have it forever.