It's time to workout. Do you:
Think of a million better things to do to get out of it?
Feel unmotivated?
Hit the snooze button a half dozen times?
Pout?
If you find yourself doing any of the above, I've got your back. As a weight loss and wellness coach, a lot of my clients struggle with motivation to exercise. I totally get it. I have a permanent back injury from a car accident and I struggle to get motivated to exercise because it can hurt my back.
Lazy Girl Workout
I created this lazy girl workout you to squeeze in a quick workout with minimal effort. All you need is a set of dumbbells and about 20 minutes. You don't even have to sit up or stand.
Seriously, this is the ultimate no-excuses workout for even the laziest of girls.
NO EXCUSES! Watch me explain and share the workout in today's episode of CCtv.
How to do this Lazy Girl Workout
There are 6 exercises in this Lazy Girl Workout.
Do each exercise until you feel the burn. Once you feel the burn do 5 more.
If you're using weights and it's too easy (like you could go on and on and onnnnnn), increase the weight… if it's too hard (like you're struggling to get to 10)… decrease the weight.
Move from one exercise to the next without resting.
Do each exercise one time to complete one set.
You need to do 3 full sets to complete your workout.
Ready to rock? When you're done, leave me a comment and let me know if you felt the burn.

Pin this workout to Pinterest so you'll have it forever.
I recommend doing this routine at least twice a week.
Leave me a comment to let me know if you felt the burn.
For the best results add a fat burning meal plan and full body training program. If you need help, I've got you covered.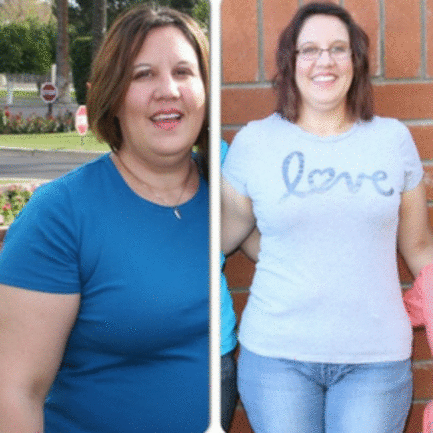 Results using my Total Transformation Program
It only works if you work it, so work it. YOU are so worth it!
Your Coach and Biggest Cheerleader
xxoo

If you liked this workout then you're going to love my Lazy Girl Thigh Workout. I've gotten a lot of positive feedback from it from lady's who've tried it and really felt the burn (from bed!) You can check out my other lazy girl workouts by clicking here.