Last Updated on February 21, 2020
Lately, I've been getting a lot of questions from ladies all around the world asking me the same thing…
How To Lose Stubborn Fat???
The most interesting thing is – everyone wants the same result – to lose their stubborn fat – but everyone seems to be struggling with stubborn fat from different areas.
Some ladies want to lose fat from their legs.  Others want to get rid of their love handles.  Others still are concerned about their thighs and/or hips.  Just about everyone wants to lose the stubborn fat from their stomachs.  That's why I put together this post for you.  In it you'll discover how to lose stubborn fat from your problem areas.  I really think it will help you.  Simply click on the link to the post/video that you need help with the most… and I'll explain how to target your problem area(s). ♥
How to Lose Arm Fat – This post explains how to lose stubborn fat from your arms… plus you'll find an arm workout.
How to Lose Thigh Fat – This is a big one for a lot of ladies… This post explains how to lose stubborn fat from your thighs… plus you'll find a killer workout that will target and slim your thighs.
How to Lose Hip Fat – Stubborn saddlebag (hip) fat is a major source of insecurity for a lot of ladies.  This post has exercises and explains how to lose fat from your hips/outer thighs.
How to Lose Bra Back Fat – This is – by far – one of my most popular posts… if you have stubborn fat around your back/bra strap area, I think know you're going to love it.
How to Exercise your Calves – This post shares honest advice on how to lose fat from your calves.  If your calves are a sense of insecurity, this post is for you.
How to Lose Stubborn Belly Fat… this question (along with how to get motivated) remains my number 1 most popular requested answer.  Straight up… You will not lose your belly fat if you're not following a meal plan and comprehensive exercise program.  To lose belly fat fast, you need to eat the right way for your body type and exercise in a way that's best for your goal look.  These workouts will help you target and tighten different areas of the core.
How to Exercise your Lower Abs
High intensity interval training (HIIT) is a great cardio strategy that you can use to lose stubborn fat.  See me explain how to use this strategy and get a HIIT workout you can do at home.
These following posts/videos are a little different… but extremely helpful. They will teach you other strategies on how to lose weight if you're struggling with motivation, health/stress issues, and/or plateaus.
How to Lose Weight  – This post will help you master the mental aspects of weight loss… and has nothing to do with food and exercise.
5 Things you need to Balance if you want to Lose Weight – This post will help you understand how weight loss is more than just eating healthy and exercise.  You'll learn how you can have stubborn fat, even if you eat perfectly and exercise like a champion.
How to Break Through A Plateau – This post shares strategies that will help you lose stubborn fat, if you're doing everything right… but not seeing a change on the scale/in your size/or in the mirror.
These tips work, if you work them.  As always, the BEST way to lose fat… including stubborn fat is to follow a meal plan, cardio and full body weight training program that's a good match for your body type and goal look.  If you truly want to lose weight and improve your health and confidence join my Total Transformation Challenge.  The Challenge includes a copy of my Reset Cleanse.… a powerful fat loss booster that will help get the number on the scale to drop in DAYS not weeks!!  Guaranteed.
Your Coach and Biggest Cheerleader
xxoo

Pin this so you'll have access to this post forever.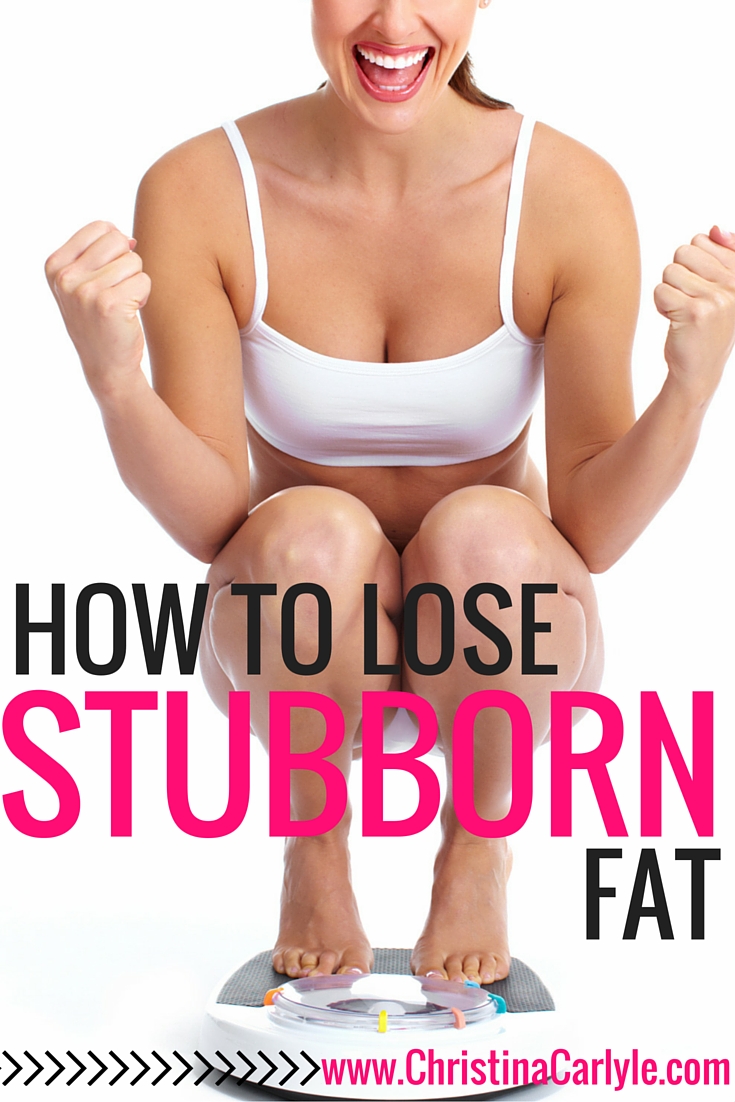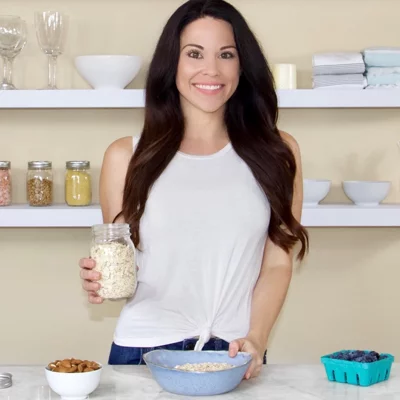 Christina is a certified Holistic Nutritionist, Personal Trainer, & Holistic Fitness & Health Coach. After healing multiple personal health issues, getting off 7 meds, & losing 40 pounds, Christina teaches others how to get Happy, Healthy, & Fit quickly with the most delicious food and least intense workouts.