Last week I kicked off an "Exercises that Get Rid of _______" series of training/workout videos for you.
I'm pumped about this series because so many people ask me for exercises that get rid of _____ (fill in the blank with every problem area.)
Last week, we covered exercises that get rid of thigh fat.  I've also done the bra strap/back area, too.  Today, we're targeting the love handles…  That stubborn area on the lower back prevents people from seeing the tiny waist and bubble booty they crave.
You CAN lose your love handles.  Check out today's episode of CCtv to learn how and get a complete love handle melting workout that really works.  I think you're going to love it.
Exercises that Get Rid of Love Handles
How to do This Love Handle Workout
Repeat each exercise until you feel the burn.  Once you feel the burn, do 5 more.
Once you complete each of the 6 exercises in this workout, you've completed one set.
You'll need to finish 3 full sets to complete your workout.  You can do 4 sets if it feels too easy.
Do this workout at least 2 times a week.  You can do this workout 2 times or this workout with another one of my other love handle workouts.
For the best results, follow a meal plan and complete training program.  
I hope this workout helped you.  Leave me a comment and let me know if you felt the burn.
It only works, if you work it.  So work it!  You are so worth it.
xxoo
Your Coach and Biggest Cheerleader

Check out these other workouts that target other problem areas of your body.
Pin this post to Pinterest so you'll have it forever.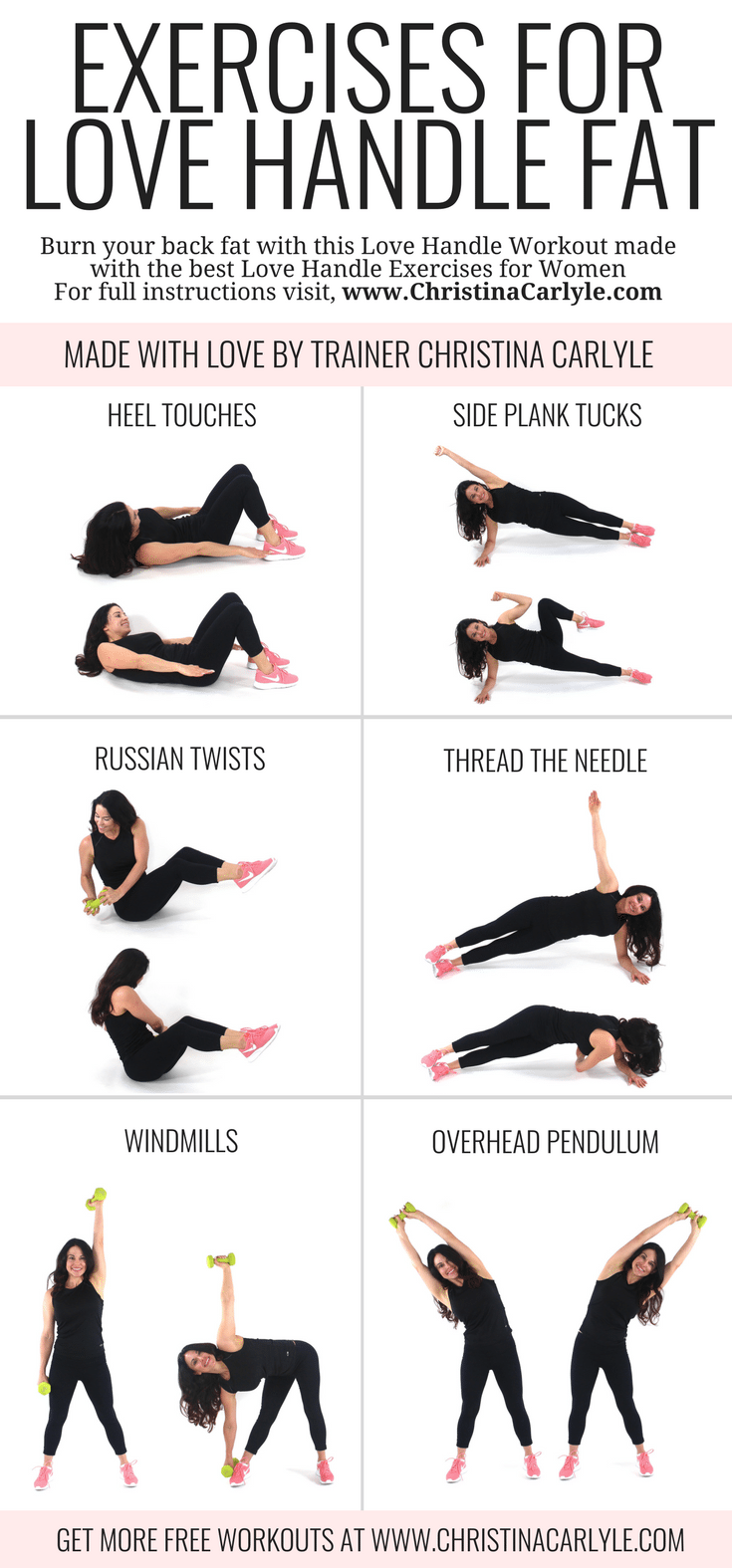 Pin this workout to Pinterest so you'll have it forever.
If you liked this workout, you'll love these workouts for women, too: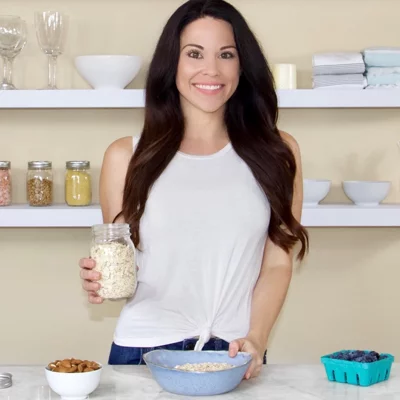 Christina is a certified Holistic Nutritionist, Personal Trainer, & Holistic Fitness & Health Coach. After healing multiple personal health issues, getting off 7 meds, & losing 40 pounds, Christina teaches others how to get Happy, Healthy, & Fit quickly with the most delicious food and least intense workouts.