If you don't like exercise or your thighs you're going to love my lazy girl thigh workout.
Try this thigh workout when you're feeling extra lazy.
The thigh exercises in this workout help tighten and tone thigh fat.
The best part? You don't have to sit up or stand. You don't need any equipment either.
If you don't really like exercise but want to slim down your thighs, my lazy girl thigh workout is perfect for you.
See me demo the exercises for you here.
How to do this Lazy Girl Thigh Workout
These six moves hit the inner and outer thighs.
Do each exercise until you feel the burn, then do 5 more.
Move from one exercise to the next without resting.
Do 1 round of all of the exercises to complete 1 set.
Do 4 full sets to complete your workout.
I recommend doing this routine at least twice a week.
After you're done rocking this workout, leave me a comment and let me know if you felt the burn.

Pin this workout to Pinterest so you'll have it forever.
What'd you think? Did you feel the burn? Let me know in the comments.
It only works if you work it, so work it. YOU are so worth it!
Your Coach and Biggest Cheerleader
xxoo

P.S. If you liked this workout you'll love this lazy girl workout, too.
P.P.S. If you're looking for more info on how to lose thigh fat, click here.
For the best possible results, follow a meal plan and complete workout program. You can't out-exercise a bad diet. Abs really are made in the Kitchen. If you need help with a meal plan or workout program I've got you covered.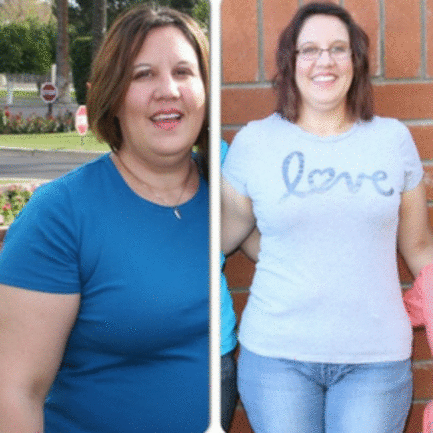 Results using my Total Transformation Program