Last Updated on May 6, 2020
Lazy Girl Bat Wing Workout
Do you feel lazy or unmotivated?  Do you know you should workout but you don't want to?  I know the feeling. Between my brain injury, battle with depression, and spine injury, it can get really hard for me to get motivated to exercise sometimes… And I'm a personal trainer.
I know I have to exercise for my physical and mental health.  But sometimes it's hard for me to get motivated to exercise.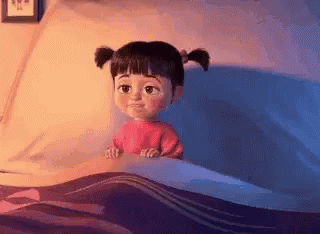 That's why I came up with my Lazy Girl workouts.
Lazy Girl workouts are perfect for days, when you know you need to workout… but can think of a million better things to do.
My lazy girl workouts, burn fat and tone muscles but require minimal effort and intensity.
This Lazy Girl Workout targets the triceps or 'bat wing' area of the arms and bra strap area of the back.
If your triceps make you self-conscious this bat wing workout is perfect for you.
You can do the entire workout on your back AND it really works.  You could technically do it from bed if you wanted… (That's where I practiced it before shooting today's episode of CCtv.)
I guarantee if you do it right you'll feel the burn.  See me demo the lazy girl bat wing workout in the video below.   I really think you're going to love this workout.
How to do this Lazy Girl Tricep Workout
The 5 exercises in this bat wing workout utilize my lazy girl rep count rule.
You'll need to do each exercise until you feel the burn.
When you feel the burn do 5 more reps. Then you're done.
Once you're done with one exercise, move quickly on to the next exercise.
Take little to no rest between exercises. This keeps your heart rate up so you can burn more calories.
One full round of all 5 exercises counts as 1 set.
Do 4 full sets of all of the lazy girl bat wing exercises to complete this workout.
BONUS POINTS:  If you do 5 rounds.
Ready to rock?  I love knowing that my workouts help people.
When you're done with this workout, leave me a comment and let me know if you felt the burn.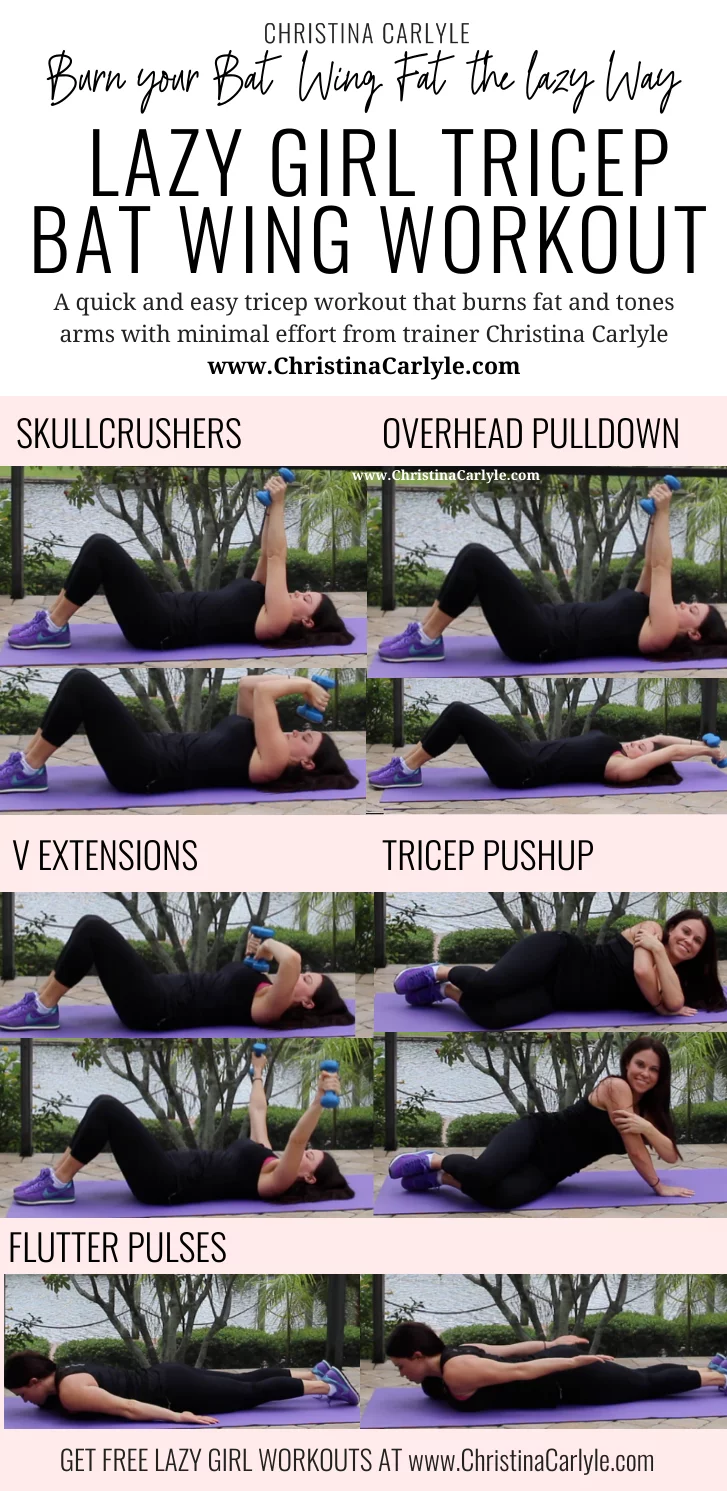 Pin this Lazy Girl Tricep Workout to Pinterest so you'll have it forever
NOTES ABOUT THIS WORKOUT
I recommend doing this routine once a week.
Alternate it with my other lazy girl workouts… My other 6 Lazy Girl Workouts are linked below. 
My Lazy Girl workouts were designed to be done when you're feeling lazy, unmotivated, or just getting started and trying to get in a workout routine.
This leg workout is great if you're a beginner BUT if you're more advanced I recommend adding in with my other workouts for women.  They boost metabolism more to burn fat better.
If you want to tone your arms try this Arm workout for Women!  It's my most popular arm workout ever!
This Bicep Workout is awesome, too!  I love pairing it with this tricep routine.
It only works if you work it, so work it.  YOU are so worth it!
If you think this workout will help someone else that's struggling with motivation, please share it to help another "Lazy Girl" get fit and healthy. 🙂
Did you feel the burn?  Which exercise was your favorite?  Let me know in the comments.  I love hearing what you think.
Your Coach and Biggest Cheerleader
xxoo

P.S.  If you liked this workout, you'll love my other Lazy Girl Workouts!  Check them out:
♥  Lazy Girl Workout (the original)
♥  (extra) Lazy Girl Workout

If you love my Lazy Girl workout, you'll love the Lazy Girl Exercise Program. Stop working out harder than you have to and start getting better results.